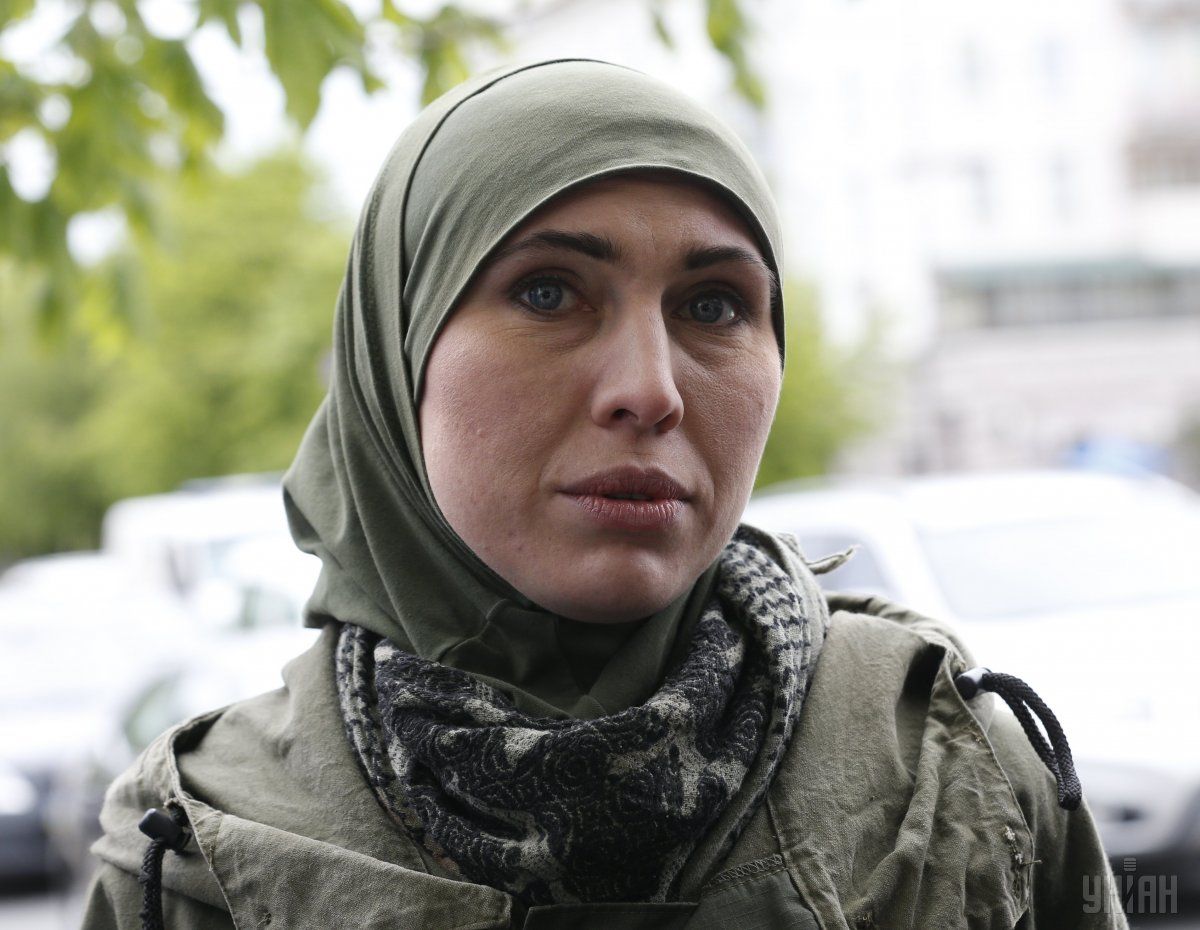 Photo from UNIAN
Head of the Main Directorate of the National Police in Kyiv region Andriy Niebytov has said an alleged organizer of the murder of ATO volunteer Amina Okueva, who was detained on January 12, is involved in two contract hits already solved by the police.
"Mr. Pavlo Mylenkyi's murder in January 2019 – he headed Kyiv's subway advertising department – gave us clues to that group. By that moment, we worked and approached a certain group of people who were reasonably suspected of committing a murder," he said at a briefing in Kyiv on Monday, an UNIAN correspondent reports.
Read alsoUkraine's police detain suspects of ATO volunteer Amina Okueva's murder – Avakov (Photo, video)
Niebytov said that "analyzing previous contract crimes, we have concluded together with the prosecutor's office that those individuals are reasonably suspected of having committed the murder of Caparol Ukraine Director Pavlo Zmozhny in the village of Krushynka in Kyiv region."
According to Niebytov, the suspects were detained in September 2019.
"Kyiv's Svyatoshynsky district court selected different preventive measures for them, but the prosecutor's office and the investigation objected and lodged an appeal with the appeals court in the city of Kyiv and Kyiv region," he said.
Niebytov said that during appeal-related hearings, the court had ruled to choose preventive measures for the suspects in the form of detention without putting up bail, but Kyiv's Shevchenkivsky district court later changed those preventive measures to non-custodial ones.
In addition, Niebytov said that biological samples had been taken during the detention of members of the said criminal group and sent to relevant specialists for tests.
"Over the past two years, we checked many potential suspects, looked into many theories, but there were no positive results until yesterday," he said.
As UNIAN reported earlier, Ukrainian Interior Minister Arsen Avakov on Sunday said the National Police had detained a group of hitmen reasonably suspected of killing Chechen volunteer who fought on the side of Ukraine in the Donbas war Amina Okueva and seriously wounding her husband in 2017.
The detainee's DNA coincided with the one found on a weapon left at the crime scene.
UNIAN memo. On October 30, 2017, ATO volunteer Amina Okueva was killed and her husband Adam Osmayev, who was a former commander of the international peacekeeping battalion named after Dzhokhar Dudayev, was wounded as their vehicle came under fire at a railway crossing outside Kyiv.