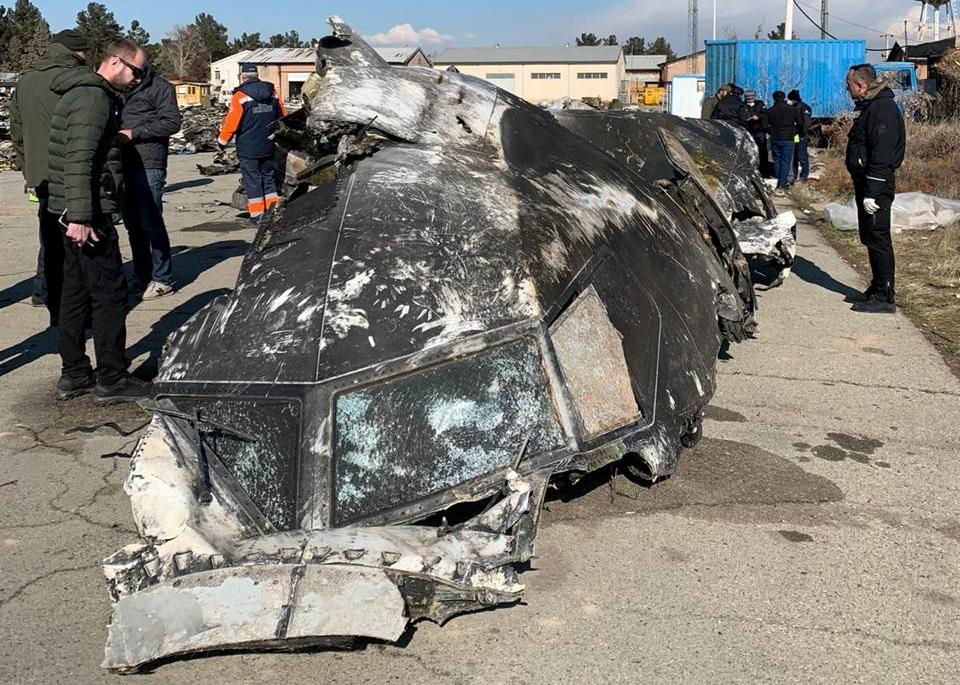 REUTERS
Ukrainian experts have succeeded in identifying the first body of 11 Ukrainians killed in the downing of a Ukraine International Airlines plane hit by an Iranian missile outside Tehran on January 8.
A Ukrainian pilot's body has already been identified, according to the Ukrainian TSN TV news service.
Read alsoWithout recent escalations, Iran plane crash victims would be 'home with their families': Trudeau – media
Canadian aviation experts flew to help the Ukrainians. There are no DNA analysts in the Canadian group, but they can also come to Iran if necessary.
Canadians say there are 57 Canadian citizens among the killed. There are people with dual citizenship among them, so the number of victims in Canada and Iran has varied all the time.
Ukrainian experts plan to identify the bodies of all 11 Ukrainian citizens this week to take them home. That's why the plane remained at Tehran Airport.
Meanwhile, a major group of Ukrainian rescuers who were collecting the debris has already arrived in Baku, Azerbaijan. They plan to return to Kyiv on Tuesday, January 14.
As UNIAN reported earlier, Kyiv-bound UIA flight PS752 crashed shortly after takeoff from Tehran's Imam Khomeini International Airport in the early hours of Wednesday, January 8. It was carrying 167 passengers and nine crew members on board. Two passengers and the crew members were Ukrainians. There were also 82 citizens of Iran, 63 citizens of Canada, 10 citizens of Sweden, four citizens of Afghanistan, three citizens of Germany and the United Kingdom each. There were no survivors.
On January 11, Iranian President Hassan Rouhani officially admitted that the Ukrainian airliner had been shot down by accident as a result of a "human error."