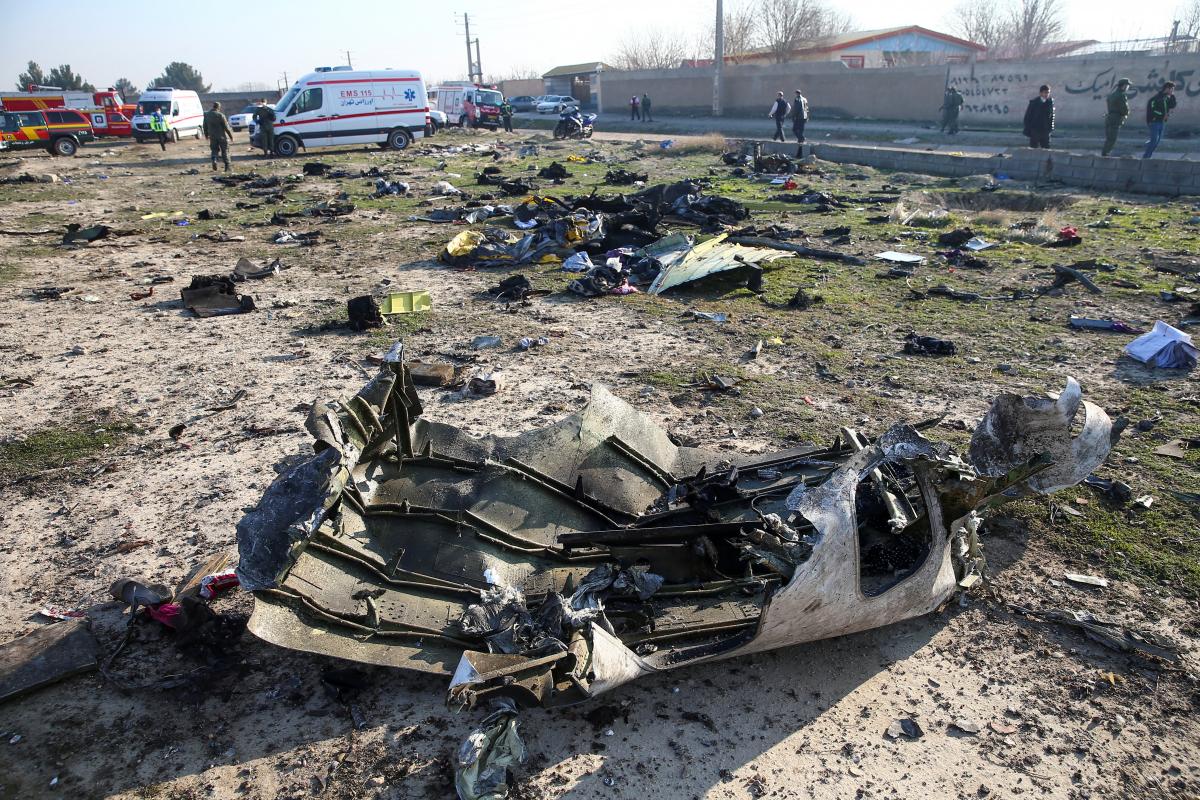 REUTERS
Ukrainian Prime Minister Oleksiy Honcharuk has said his government will provide all-round support, in particular legal and financial, to the families of 11 Ukrainian citizens killed in the downing of Ukraine International Airlines (UIA) flight PS752 in Iran.
"The government will within one week allocate UAH 200,000 (US$8,319) in compensation to each family of the 11 Ukrainians killed in the plane crash. One-time relief from the state will be paid from the reserve fund before the families get all insurance compensation," he said at a government meeting on Wednesday, according to the government's portal.
Read alsoNew video shows two Iranian missiles hit Ukrainian plane – NYT
According to Honcharuk, the government will control the proper implementation of the insurance payments under the Montreal Convention. Insurance compensation worth 250,000 SDR (Special Drawing Rights), which is approximately US$345,000, is envisaged for each family.
Apart from that, Ukraine uses all diplomatic channels and international jurisdictions to demand that the government of Iran also pay compensation.
"No compensation will dull a pain of the tragedy, but we stand for justice," Honcharuk added.
As UNIAN reported earlier, Kyiv-bound UIA flight PS752 crashed shortly after takeoff from Tehran's Imam Khomeini International Airport in the early hours of Wednesday, January 8. It was carrying 167 passengers and nine crew members on board. Two passengers and the crew members were Ukrainians. There were also 82 citizens of Iran, 63 citizens of Canada, 10 citizens of Sweden, four citizens of Afghanistan, three citizens of Germany and the United Kingdom each. There were no survivors.
On January 11, Iranian President Hassan Rouhani officially admitted that the Ukrainian airliner had been shot down by accident as a result of a "human error."