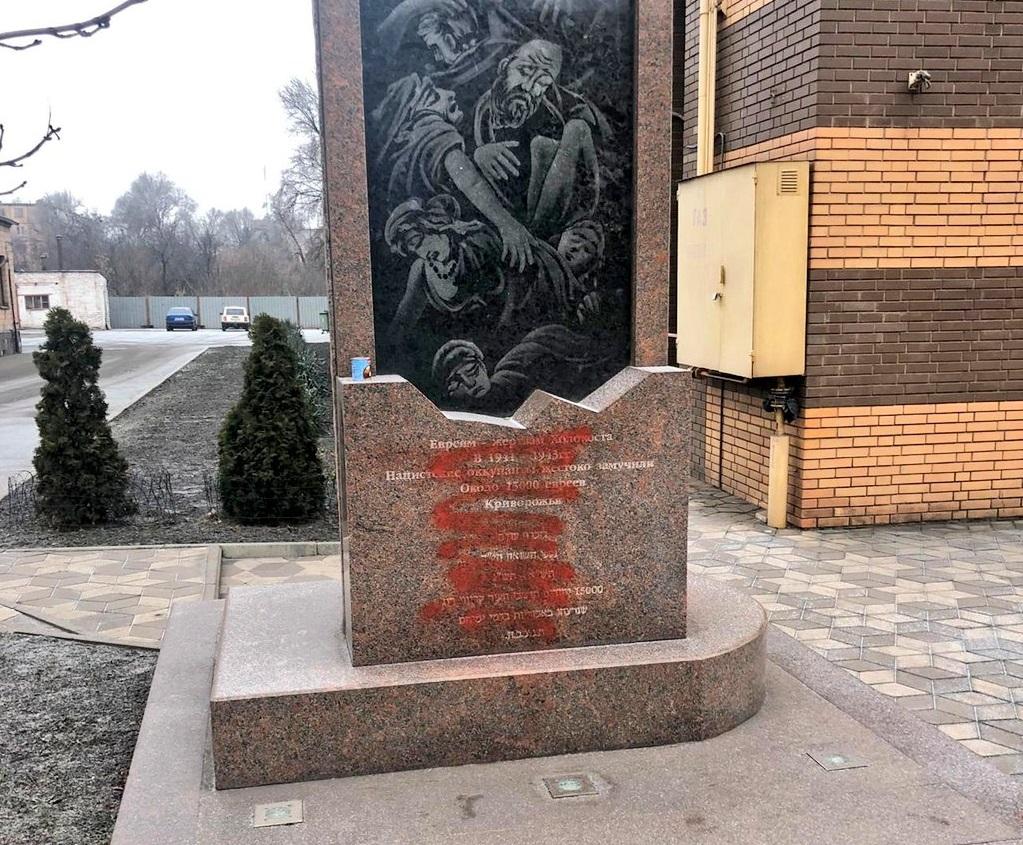 The crime was committed on Jan 18 / Photo from twitter/ambassadorlion
Israel's Ambassador to Ukraine Joel Lion has reported that the monument to Holocaust victims in the Ukrainian city of Kryvy Rih has been vandalized.
"Days before the commemoration of the International #HolocaustRemembranceDay the monument to the victims of the #Shoa in Kirvyi Rih, not far from President's @ZelenskyyUa parents Home, was vandalized. I hope that justice will prevail. #UnitedinMemory75 #NeverAgain," the ambassador said on Twitter on January 19.
Read alsoDonbas war veteran stabbed to death in Kyiv
The words inscribed on the monument in memory of the local Jews who died during the Nazi regime in Ukraine were sprayed with red paint.
The ambassador also shared an image dated January 18, 2020, from a CCTV camera, showing a vandal committing the crime, and asked Ukrainian Interior Minister Arsen Avakov and Ukrainian police to investigate it.
"Please @AvakovArsen @MVS_UA @NPU_GOV_UA find the criminal, here is the evidence!" the ambassador said.