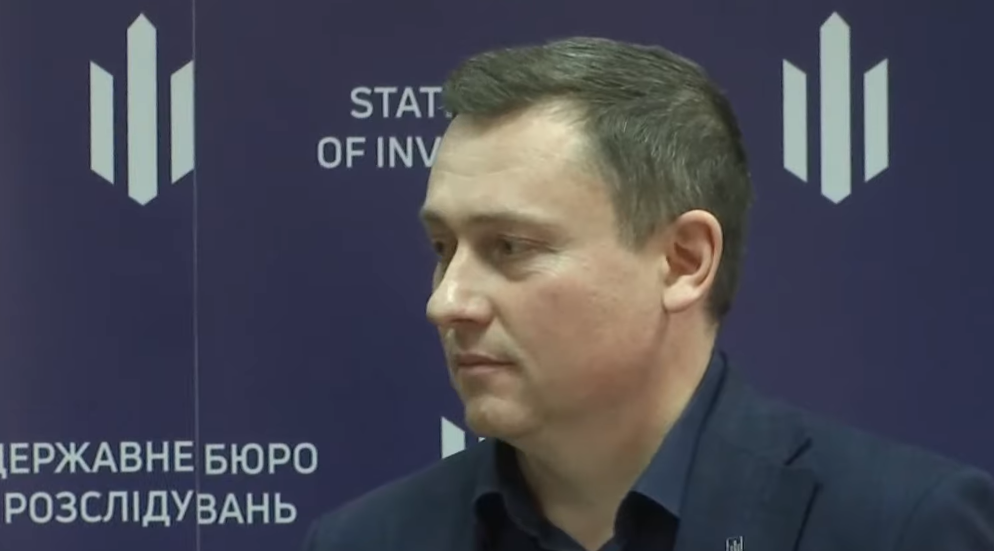 Oleksandr Babikov / Snapshot from video
Yanis Simonov, an official with the Prosecutor General's Office of Ukraine, has confirmed that the newly appointed deputy director of the State Bureau of Investigation, Oleksandr Babikov, represented Ukraine's fugitive ex-president Viktor Yanukovych in court.
In a comment to Hromadske, Simonov said Babikov had defended Yanukovych's interests at several court hearings, including those where lawyers petitioned to challenge the judge.
"I partook in hearings on the Yanukovych case, where he [Babikov] was also present. In particular, there was a hearing where a motion was considered to conduct a pre-trial investigation in absentia into the events of February 18-20, 2014, (violence against Euromaidan protesters]," he told Hromadske.
Read alsoYanukovych's ex-lawyer appointed SBI's first deputy director
Earlier today, during a Kyiv briefing, Babikov refuted reports on his contractual relationship with Yanukovych.
"I did not represent the rights and interests of Yanukovych, especially in the Maidan cases... I have never met him personally and I have not entered into any contractual relations with him," Babikov emphasized.
As UNIAN reported, on January 20, a lawyer for victims in the Maidan violence case, Yevhenia Zakrevska, said that Babikov's appointment to the post of SBI first deputy director could lead to the collapse of Yanukovych criminal cases.
Acting Director of the State Bureau of Investigation, Iryna Venediktova, said orders had been signed on the appointment of her deputies, while not specifying the names of newly-appointed officials.
On January 20, former lawyer of Viktor Yanukovych, Oleksandr Babikov, was appointed first deputy director of the State Bureau of Investigation.