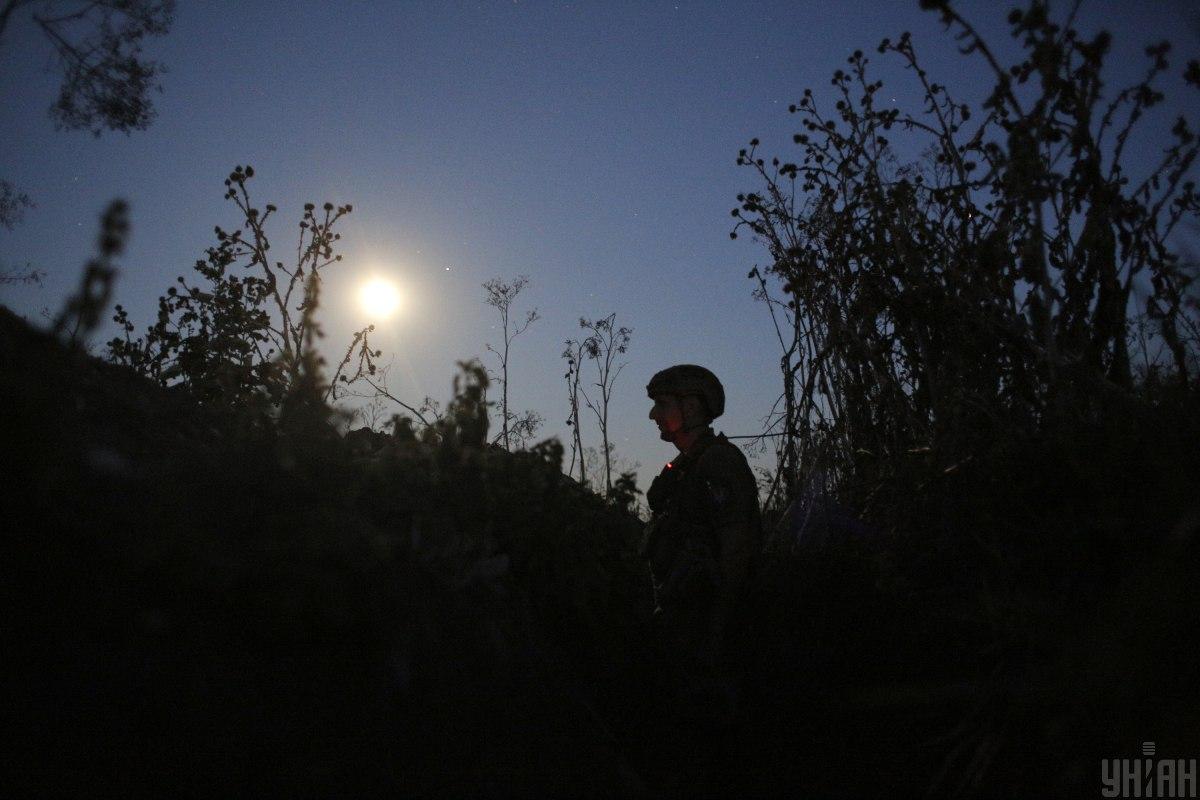 Photo from UNIAN
Two Ukrainian women – a volunteer medic and an airwoman – were left on the side of the highway following a dispute triggered by their request to turn off a Russian television show playing on the intercity bus they were traveling on.
Yaryna Chornohuz, a volunteer medic with the Hospitallers Battalion, and aerial scout Nastia Konfederat were riding coach on the Lutsk-Kyiv route on the evening of January 27 when the dispute occurred, Hromadske International reports.
"When I went up and politely asked to turn off a Russian TV show, the driver refused. I argued that I had recently returned from the frontline, and in February am going there again, and that it's disgusting for me to have to sit and listen the whole night to the occupiers' television show," said Chornohuz.
She added that the driver required from her to get consent to her request from a majority of passengers on board.
"I turned and told everyone everything, and asked if it's really important for them to watch this Russian show, and offered that it be turned off. Some lady who was traveling from Italy, attacked us, saying that she doesn't care about the language, and that we're murderers, that we're going to a war that she 'never sent' us to. The rest of the passengers were silent. I told them I was returning from my soldier boyfriend's funeral who defended their right to freely walk in Ukraine's unoccupied streets, but I was met with silence and looks of guilt," said Yaryna.
Read alsoUkraine reports 10 enemy attacks in Donbas on Jan 27
Her friend, Nastia Konfederat, turned on the camera on her phone and filmed a bit of the discussion, but the driver knocked the phone out of her hands.
Yaryna said that the driver ignored a request from the bus company dispatcher to turn off the TV show, and in the end, both girls were forced to stop the bus and get off in the middle of nowhere.
"[The other passengers] led by the driver agreed to dump the two of us, a volunteer medic and an air scout, adult mature people, Ukrainian citizens, in the middle of the highway so that they could go on comfortably watching their Russian TV show," noted Yaryna.
In a comment to Hromadske, Busfor, the company who had sold bus tickets to the girls, said that they were not aware of any conflict and that they were simply mediators. The bus company commented that the driver would be fired as soon as possible, and that the passengers affected would get their money back.
"This is the first situation of its kind with our drivers. We're very hurt, and of course, we apologize for his behavior. This driver will no longer have a career with our company as soon as he returns from his route," said a company representative.