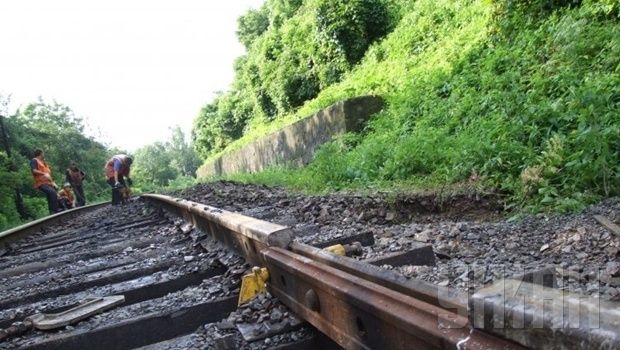 UNIAN
The department's front office received a phone message about the explosion on the 1,483 km section of the Dachne-Vygoda line at 0220 on Thursday morning, the press service said.
An investigation and operational group, along with the explosion and technical service were immediately dispatched to the scene, the press service reported.
"The explosion occurred under a moving freight train, resulting in three empty wagons being derailed. The explosion damaged two railway tracks," according to the report.
On each of the tracks suffered damage to two 90 cm long reinforced concrete sleepers, and to the rails along a length 50 cm. Two craters 150 cm in diameter and 40 cm deep were found in the area.
No casualties have been reported. The circumstances of the accident are being investigated.
Repair work is under way on the track section, according to Ukrainian Railways, involving two emergency trains from the Odesa and Rozdilna stations.
There have been several bomb attacks on Odesa railways in recent months.