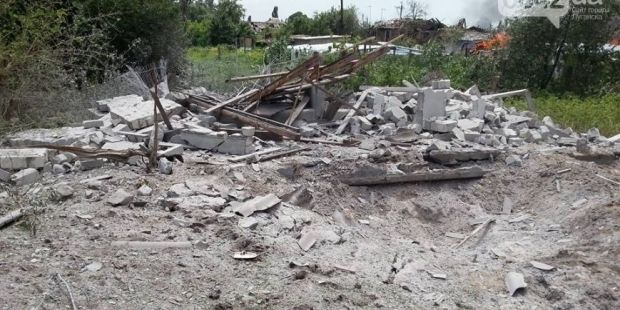 Photo from 0642.ua
According to the report, the corresponding decision was taken due to the lack of electricity in the village of Stanytsia Luhanska and another eight villages. The main power line was damaged by the shelling by Russian-backed militants.
"The electricity is now supplied by a spare line from Russia through the occupied territories. And Ukraine pays for this electricity. Another spare line is damaged in the occupied territories, but the militants do not allow the maintenance crew to get there. The emergency crews had already tried to get to the place of damage, but there were no results," Moskal said.
"Now, the village of Stanytsia Luhanska and part of the area have no water supply due to the lack of electricity, and mobile communications are working intermittently. Over the last two weeks, the militants have damaged a water pipeline in three places that supplied water to their occupied territories."
"I told them that the water would be supplied if the LPR militants repaired the damage on their own and at their own expense. I personally guaranteed access and safety for the maintenance crew. However, instead of repairing the water supply, the leadership of the Luhansk People's Republic cut off the electricity.
"A communal war was started against us. I have no other choice but to completely block the water supply into the militant-occupied territory. Today, at 0900 this order came into force.
"The water supply will be restored if the village of Stanytsia Luhanska has a stable and guaranteed supply of electricity," Moskal said.