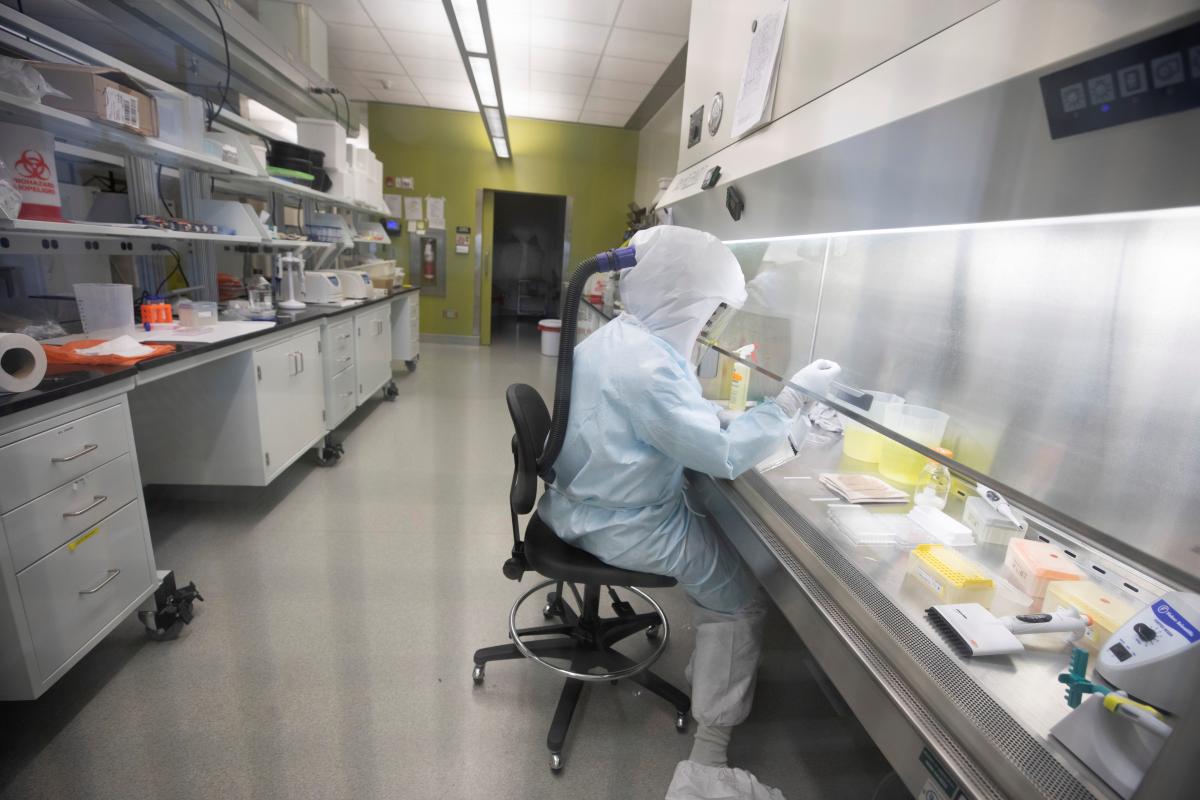 REUTERS
Rapid test kits for the novel coronavirus will be available in Ukraine next week.
"We've announced that such test kits will appear in Ukraine within 10 days – they really will appear in about a week, next week. We have approval from the World Health Organization (WHO) for additional, as far as I know, 30 kits that will be provided to Ukraine. The test kits will be available next week," Director General of the Ukrainian Health Ministry's Public Health Directorate Andriy Skipalsky said at a press conference to update the public on the spread of the 2019-nCoV coronavirus, according to an UNIAN correspondent.
Read alsoUkraine's education ministry recommends distance learning for China students
Speaking about domestically developed test kits for the new coronavirus, he said the ministry "has no information that such work is under way at any laboratory or institute."
In addition, speaking about the anti-coronavirus action plan, which has been approved by the Ukrainian government, the official said that it includes 24 measures. Among them is the creation of temporary anti-epidemic commissions under regional state administrations, which will allow the local authorities to draw up rapid response plans. The national action plan also envisages various measures to jointly with economic entities step up the current disinfection regime.
"It is also about submitting, on behalf of the Health Ministry, a request to the Reserve Fund for the allocation of certain financial resources to various authorities, including the Health Ministry," Skipalsky added.
Ukraine's Cabinet of Ministers on February 3 approved an action plan to prevent the outbreak and spread of the China coronavirus in Ukrainian territory. It also endorsed a national plan of anti-epidemic measures to respond to the spread of the virus. The newly created emergency response team is being led by Prime Minister Oleksiy Honcharuk. "We are establishing a high alert regime for all civil protection systems so that all relevant services could be quickly mobilized in case of need," Honcharuk said.
The Ministry of Foreign Affairs and the Health Ministry recommend that citizens temporarily refrain from tourist and business trips to Hubei and Wuhan, where there is the greatest risk of infection, and also postpone their travels, which are not urgently needed, to other parts of the People's Republic of China, he said.
What is more, the holiday period for Chinese students studying in Ukraine has been extended.
As was earlier reported, the WHO declared the coronavirus outbreak a public-health emergency of international concern on January 30 as the first person-to-person transmission of the virus was reported in the United States.
According to CNN, the outbreak of the new coronavirus, which emerged in Wuhan city in the central province of Hubei in December, has killed at least 362 people and infected more than 17,300 globally, as it continues to spread beyond China. One person outside mainland China, a man in the Philippines, has died.