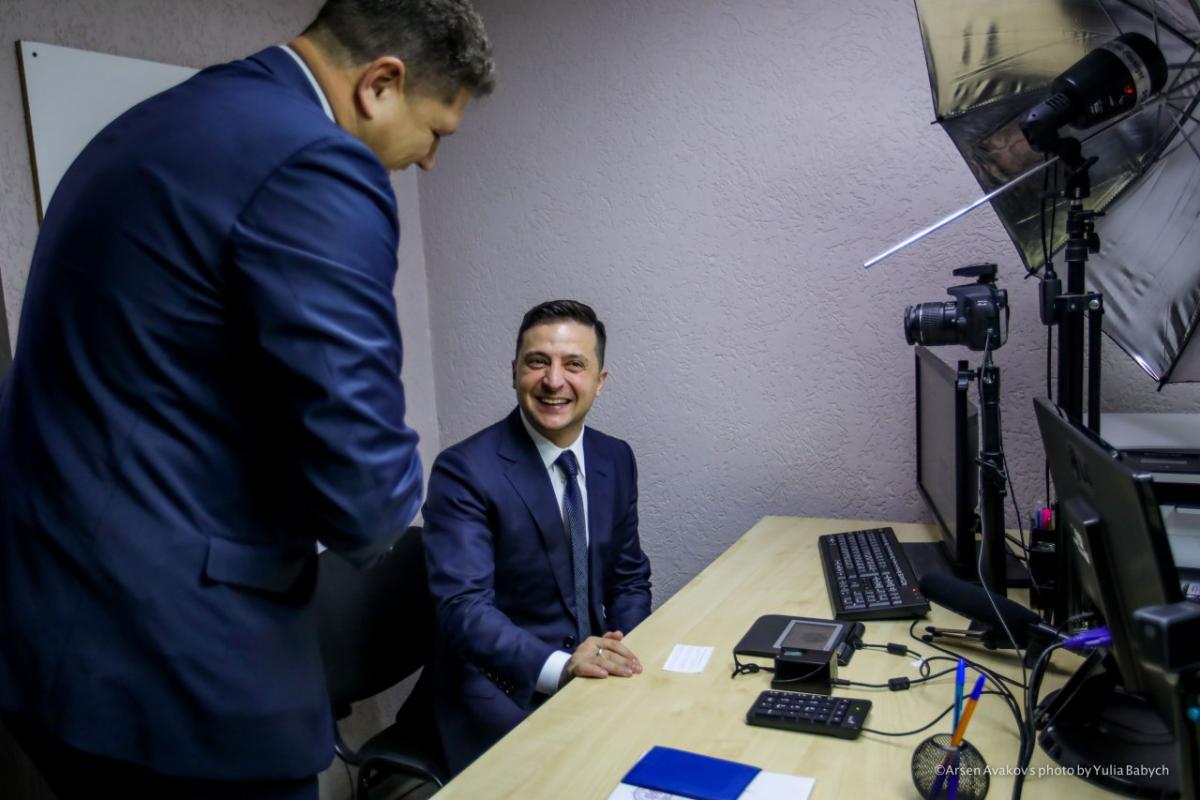 twitter/AvakovArsen
Ukrainian citizens starting February 5 will be able to get ID cards with a Qualified Electronic Signature (QES).
The relevant service was presented by the Interior Ministry and the State Migration Service on Wednesday, as reported by the Ministry's Communication Department.
The new service is absolutely free, offering a number of advantages for both government bodies and businesses.
Ukrainian Interior Minister Arsen Avakov said the ID card is issued based on the Unified State Register, being reliably protected and containing biometric data, with data shared between all registries.
"The president of Ukraine has joined 4.4 million owners of modern ID cards. He was the first to use the new service of the Interior Ministry – he received a QES in an ID chip. Now any owner of an ID card may get a QES," the minister added.
Read also"This is only the beginning": Zelensky announces the launch of electronic driver's license, e-registration
Avakov said the ministry would present in two weeks a photo and video fixation of traffic violations and an electronic mirror of a passport.
The service is available for citizens of Ukraine who have reached the age of 18. The validity period of the QES key certificates will be 24 months.
The ministry notes the QES registration  and introduction in the ID card chip is not mandatory and is carried out at citizen's request.
Head of the State Migration Service Maksym Sokoliuk reiterated that the service had been introducing biometric IDs since 2015. To date, over 15 million biometric passports have been issued.
"We have introduced a new ID card in 2016. In 2017 and 2018, respectively, we signed agreements with Turkey and Georgia on unhindered crossing with ID cards. Negotiations are underway with other countries," he said.
The president of Ukraine became the first citizen of Ukraine who used the free service.
Using an electronic signature, citizens are able to get access to government information systems and use electronic services.