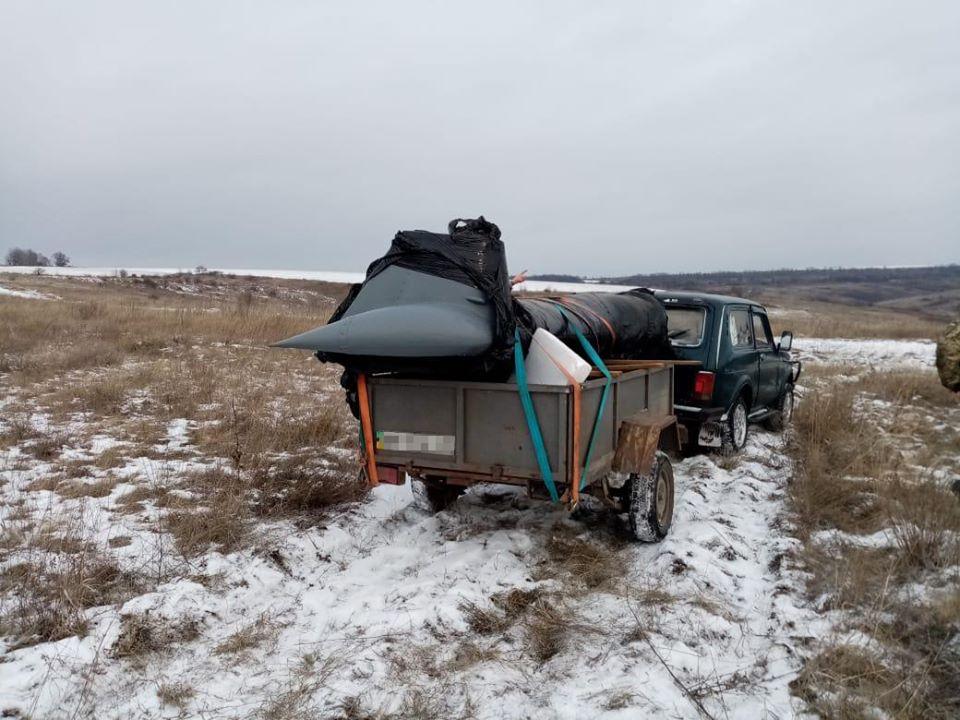 dpsukraine / Facebook
Ukrainian counterintelligence operatives have prevented the illegal export of military goods to Russia, according to the SBU press center.
Law enforcers stopped a Niva car with a trailer in close proximity to the border, moving offroad in an attempt to bypass the border checkpoint, in the area of ​​the village of Lozno-Oleksandrivka.
In the trailer, the security officials discovered a keel beam of a Mi-24 strike helicopter
The driver turned out to be a resident of the occupied part of Luhansk region.
Read alsoMan detained at Donbas checkpoint, caught trying to smuggle C4 explosive from occupied area (Photo)
On the territory of the Russian Federation, the driver was set to be met by his accomplice, according to the SBU.
The investigation has already established the origin of the helicopter part that was about to be smuggled to Russia.
The perpetrator is facing charges of illegal arms and military goods trafficking ("violation of the procedure for international transfers of goods subject to expert control").