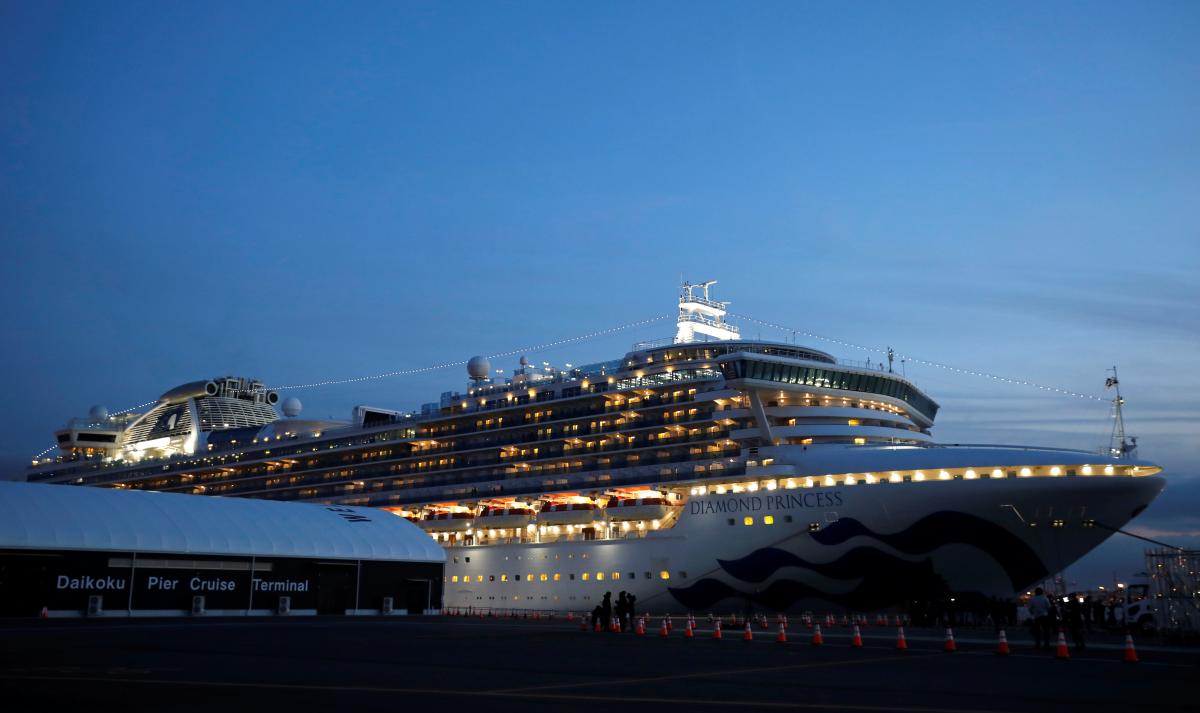 REUTERS
Director of the Consular Service Department of Ukraine's Ministry of Foreign Affairs Serhiy Pohoreltsev has said the two Ukrainians infected with the novel coronavirus on board a quarantined cruise ship in Japan are in a satisfactory condition.
Read alsoCall for overhaul of early warning process as coronavirus deaths hit 1,115 – media
"Both the man and the woman are now in hospital in Tokyo. Their health condition is satisfactory. They are under constant medical supervision. We're in touch with them. The man has no external signs of the disease. The woman has common flu symptoms," he said.
According to Pohoreltsev, no new Ukrainian crew members aboard the Diamond Princess cruise ship have tested positive for the novel coronavirus.
As UNIAN reported earlier, the first case of the coronavirus involving a citizen of Ukraine on board the Diamond Princess was announced on February 9.
The quarantine regime was introduced from 07:00 on February 5 for a period of 14 days. In total, there are 3,700 people from 56 countries on board the ship, of which 2,700 are passengers and the remaining are crew members, including 25 Ukrainians.
On February 10, Pohoreltsev reported a second confirmed case of the novel coronavirus infection involving a citizen of Ukraine on board the cruise ship.