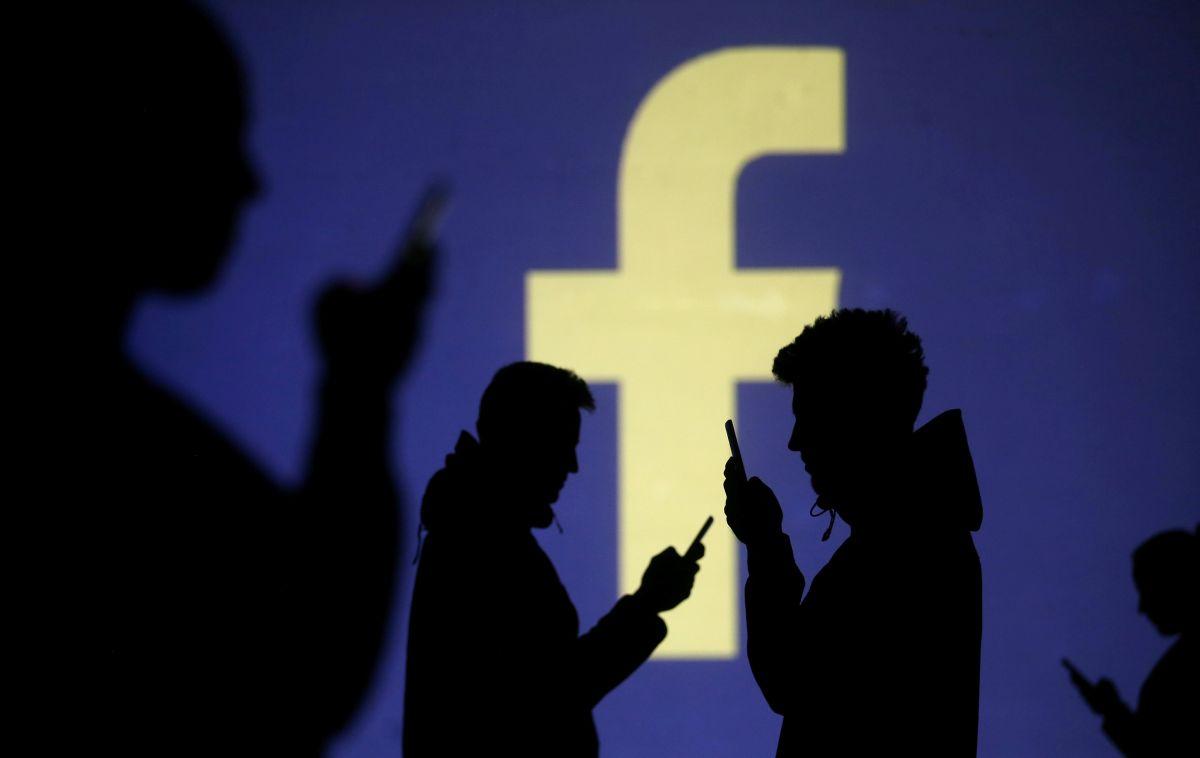 REUTERS
Facebook has removed three unconnected networks of accounts, Pages and Groups for engaging in foreign or government interference – which is coordinated inauthentic behavior on behalf of a government or foreign actor – on Facebook and Instagram, according to Nathaniel Gleicher, Head of Facebook's Security Policy.
The first operation originated in Russia and primarily targeted Ukraine and its neighboring countries. The second originated in Iran and focused mainly on the US. The third network originated in Myanmar and Vietnam and targeted audiences in Myanmar, the report says.
Each of them created networks of accounts to mislead others about who they were and what they were doing.
"We're constantly working to detect and stop this type of activity because we don't want our services to be used to manipulate people. We're taking down these Pages, Groups and accounts based on their behavior, not the content they posted. In each of these cases, the people behind this activity coordinated with one another and used fake accounts to misrepresent themselves, and that was the basis for our action," the report says.
Read alsoSBU busts "bot farm" operating massive number of fake accounts in Russian, "DPR" favor
In the latest sweep, Facebook removed 78 Facebook accounts, 11 Pages, 29 Groups and four Instagram accounts for violating its policy against foreign or government interference. This activity originated in Russia and focused primarily on Ukraine and neighboring countries.
The individuals behind this activity posed as locals and used fake accounts – some of which had already been detected and disabled by our automated systems – to manage Groups and Pages, post and comment on various content.
Some of these accounts represented themselves as citizen journalists and tried to contact policymakers, journalists and other public figures in the region. The Page admins and account owners typically posted content in Russian, English and Ukrainian about local and political news including public figures in Ukraine, Russian military engagement in Syria, alleged SBU leaks related to ethnic tensions in Crimea and the downing of the Malaysian airliner in Ukraine in 2014. Although the people behind this network attempted to conceal their identities and coordination, our investigation found links to Russian military intelligence services.
About 500 accounts followed one or more of these Pages, about 6,150 accounts joined at least one of these Groups and around 100 people followed one or more of these Instagram accounts.
Read alsoUkraine's culture minister: Only 8% of Ukrainians can distinguish fake from truth
"We found this activity as part of our internal investigations into Russia-linked, suspected coordinated inauthentic behavior in the region," Facebook reports.
The report also included a sample of the content posted by some of the Pages in question:
"Reshare text: Hot summer for the MH17 investigation team?" Malaysian authorities ask for the proof that Russia is to be responsible for the tragedy of the MH17 Malaysia Airlines in Donbass region in 2014, said the country's prime minister Mahathir bin Mohamad. According to him, Malaysia agreed with the investigation report made in Netherlands, but only until the clause which indicates that the plane was hit with a missile by Russia. "They blame Russia, but where is the proof? We know that the missile that hit the plane was of the Russian type, but it could also have been produced in Ukraine," he mentioned. Netherlands and all the "Civilized World" have already relaxed, being sure that this catastrophe will disappear from the agenda quietly and unnoticed, becoming just another mystery like Kennedy Assassination or the 9/11. Proved, didn't prove, found, didn't find – what's the difference? They already started to forget the PROMISED TRIBUNAL… The funding for the 'investigation' has been already issued by three countries up until 2023, teams of bureaucrats formed, all lined up to allocate the funds… So they just sat there, didn't bother anyone, got the bucks while having imitated the frenzied activity, and..here you go! They have to write it anew, and this time for REAL.. And what has gotten into the Malaysian prime minister, who in one announcement nullified all the 5-year-long 'work' and 'achievements' of the Europeans???) It seems to me that this summer will be hot for some…"
Another post said:
"Shortage of 200 tonnes of fuel and faulty canned goods found during the inspection in the 46th Unified Supply Center Link: "Treason of the Armed Forces of Ukraine": Poltorak revoked the grade title from military officers due to the scandalous embezzlement of 200 tonnes of fuel."