Education Ministry: Graduates from Crimea can take exams at other Ukrainian schools
Crimean graduates can go to Ukrainian schools on the mainland to take their exams, as the high school diplomas issued by Crimean schools have no legal force, First Deputy Minister of Education Inna Sovsun said at a briefing in the Cabinet of Ministers on Tuesday, according to an UNIAN correspondent.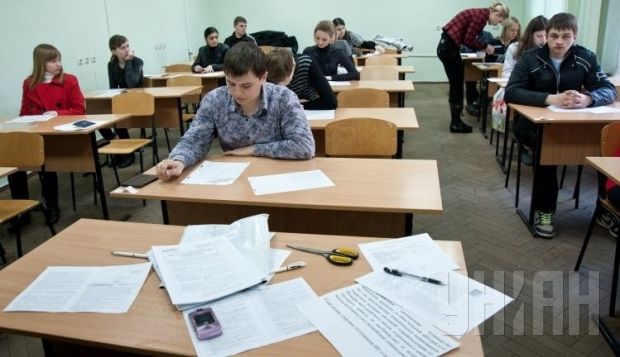 UNIAN
"Graduates can do nothing with the so-called high school diplomas from Crimea except to enter Crimean universities, because these diplomas are issued by schools on a territory with unrecognized authorities," she said.
"Children from Crimea, as well as children from the Donbas conflict zone, have the opportunity to come to Ukrainian schools and take external exams, because the documents issued in Crimea, [and] not only educational documents, have no legal force. Therefore, the only option is to join schools in Ukraine, take exams there, and enter Ukrainian higher educational institutions on the results of the External Independent Testing (EIT) [system]," Sovsun said.
If you see a spelling error on our site, select it and press Ctrl+Enter