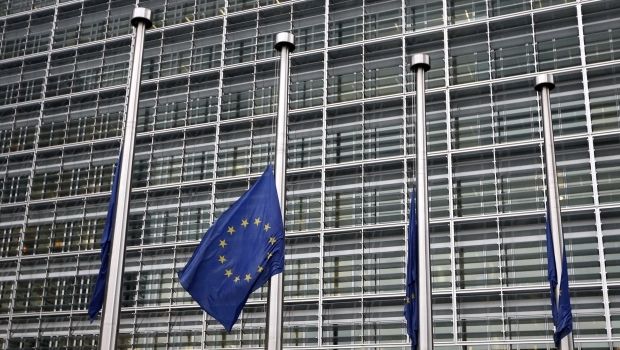 REUTERS
"ECRI concludes that its recommendation has been partially implemented," the conclusions read.
ECRI strongly recommended that the Ukrainian authorities define as soon as possible the body that will in future be responsible for co-ordinating the authorities' work on combating racism and racial discrimination and ensure that its staff have strong expertise in the anti-discrimination field, that the institution reflects this approach clearly and that it has adequate human and financial resources to carry out its functions effectively. ECRI further recommended that the active involvement of civil society in this work be provided for and facilitated.
ECRI also urged the Ukrainian authorities to ensure that a fair and effective refugee status determination procedure is in place at all times and that the final structure intended to exercise these functions is established as soon as possible. It urged the authorities to ensure that in the meantime, the transitional situation created by the dissolution of the State Committee for Nationalities and Religion does not again create a gap in asylum processing procedures.
What is more, ECRI strongly recommended that an independent body empowered to receive complaints against police officers be established.
The Ukrainian authorities told ECRI that there were, within the Ministry of the Interior, "internal security units" responsible, inter alia, for monitoring compliance with the law by representatives of law enforcement agencies. In this context, those units were required to deal with complaints lodged by citizens. They collected information about the cases submitted to them and sent relevant evidence to the prosecution service or the Security Service of Ukraine. ECRI also hears that reform is currently under way with a view to making those units more independent.
ECRI takes due note of these initiatives, but considers that they are insufficient in the light of its recommendation. Firstly, the remit of those units confers on them the role of monitoring compliance with the law: the protection of human rights and the fight against racism and racial discrimination are not explicitly included. ECRI also considers that the placing of those units under the supervision of a ministry cannot guarantee the independence that such a body must enjoy in order to be able to carry out its duties impartially.
ECRI also understands that legislative procedures are underway for the establishment of a Special Bureau of Investigation (SBI) and the definition of its mandate. ECRI notes that the draft law provides for the independence of the SBI as a body responsible for preventing and combating the most serious forms of crime. Noting that the Committee for the Prevention of Torture and inhuman or degrading treatment or punishment has called on the Ukrainian authorities to set up an SBI with the capacity to deal effectively with abuses by law enforcement officials, ECRI encourages the authorities to consider empowering this body to receive complaints against police officers.