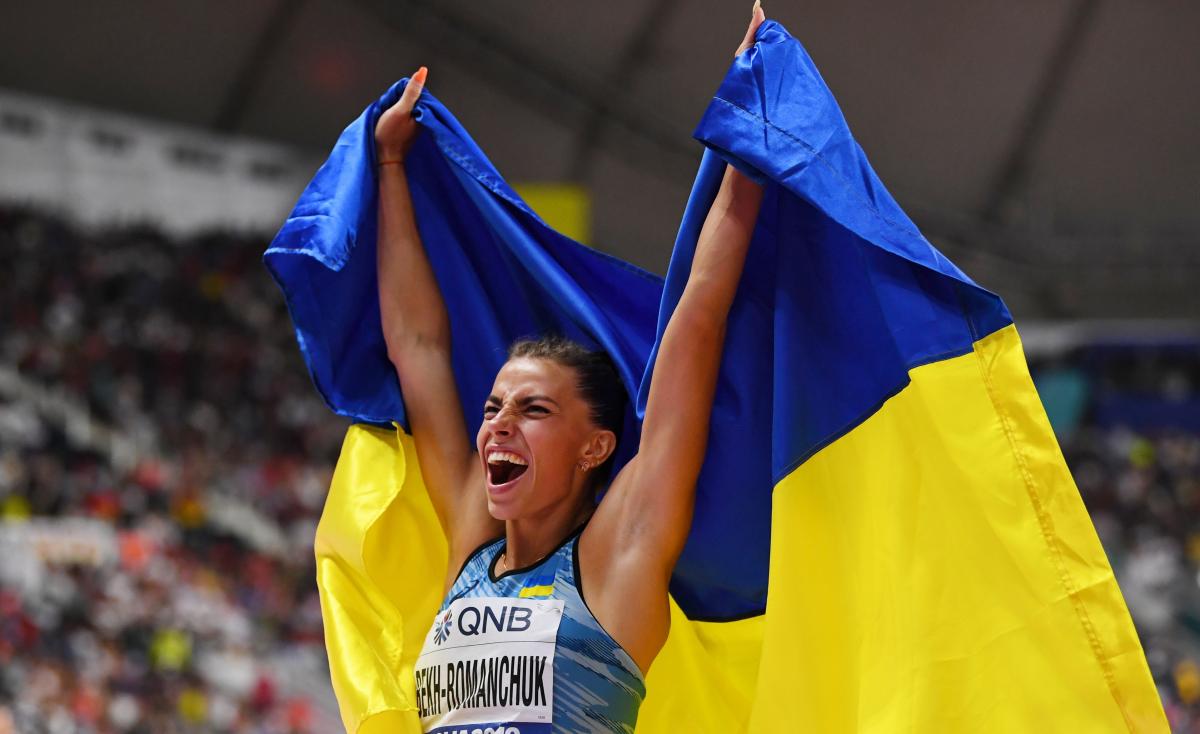 Maryna Bekh-Romanchuk / REUTERS
Ukraine's long jumper Maryna Bekh-Romanchuk has won the gold medal at the World Athletics Indoor Tour meet in France's Lievin.
Her result was 6.90 meters, which left her rivals far behind: Ese Brume from Nigeria was second with 6.82 meters and Nastassia Mironchuk from Belarus came third with 6.59 meters.
Read alsoBekh-Romanchuk wins second silver medal for Ukraine at World Athletics Championships in Doha (Photo, video)
Bekh-Romanchuk earlier won a tournament in Glasgow with a similar result on February 15. This is the athlete's fourth victory this season.
She leads the overall World Athletics Indoor Tour ranking.
The Ukrainian long jumper's personal record during indoor competitions was 6.96 meters, which became the world's record of the current season. This record was set during a competition in Poland.