Snap from video
A chartered plane sent by Ukraine's government to evacuate Ukrainians from the Chinese city of Wuhan, the epicenter of the novel coronavirus outbreak, has arrived in Boryspil International Airport, Kyiv region, for refueling before departing to Kharkiv.
According to crew and paramedics, everyone on board the aircraft is healthy and able to continue the trip.
As UNIAN reported, the flight was being carried out by SkyUp Airlines, the plane departed at 00:30 local time on February 20 and was scheduled to arrive in Ukraine at 07:45 Kyiv time on February 20.
Read alsoPolice to cordon off quarantine site set to host Ukrainians evacuated from Wuhan
Seventy-three people were allowed to board the aircraft. Three citizens of Ukraine and one female foreigner were banned from boarding during check-in. On board the plane are 29 foreigners, namely eight citizens of Argentina, five citizens of Dominican Republic and Ecuador each, four El Salvador nationals, two persons from Kazakhstan and Costa Rica each, and one from Israel, Montenegro, and Panama each. The two Kazakh citizens were expected to get off the plane during a stopover in Almaty.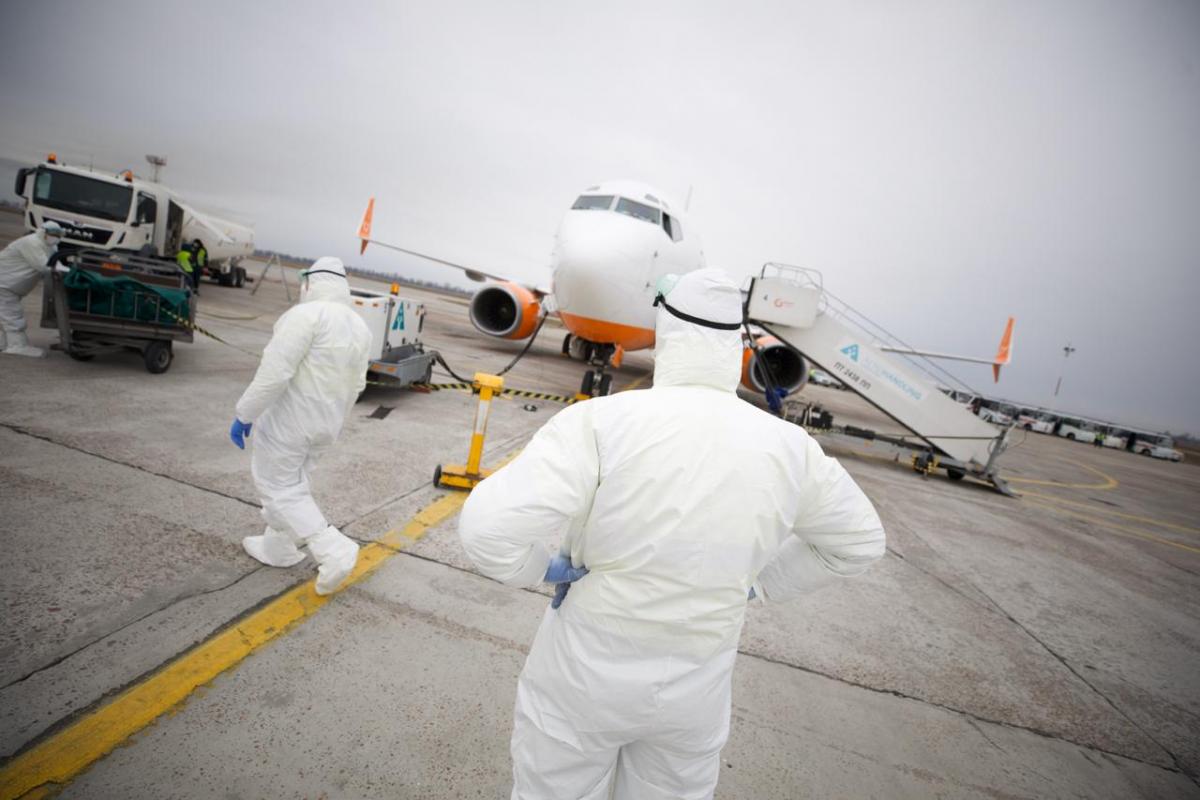 facebook.com/zelenskiy95
facebook.com/zelenskiy95
TSN