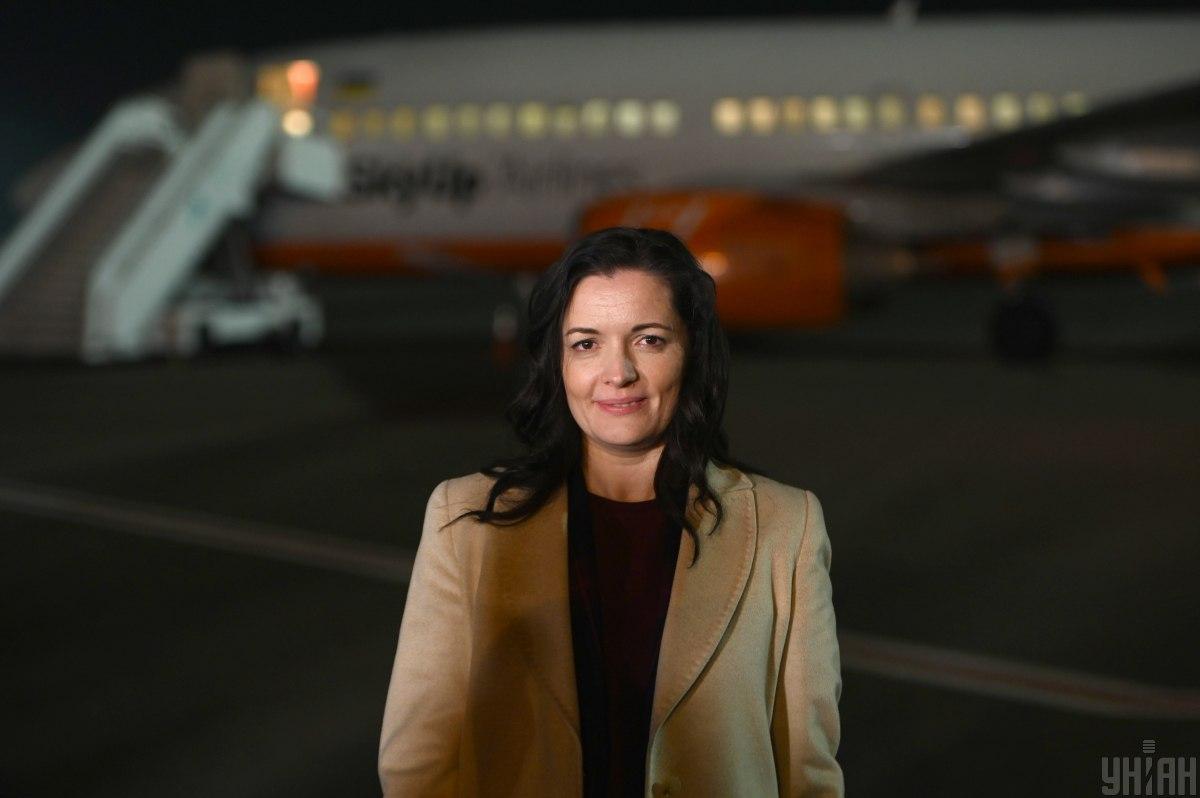 Health Minister Zoryana Skaletska / Photo from UNIAN
Ukrainian Health Minister Zoryana Skaletska has said she will join in with evacuees from China who have been put in 14-day quarantine in Ukraine.
"I've made up my mind to join the people under observation. I'll spend the next 14 days together with them, in the same premises, under the same conditions," the minister wrote on Facebook on February 20.
She said she hoped that her presence would calm down both local residents in the town of Novi Sanzhary, Poltava region, who came out against the accommodation of the evacuees in a local health center, and the rest of Ukraine.
Read alsoOver 10 police officers badly injured in clashes with protesters in Novi Sanzhary – interior minister
"What has been happening today – panic and zero tolerance, negativity and aggression – have produced a strong negative impression on me. The people evacuated from China got even more impressed. Therefore, I ask you to express the words of support and gratitude to them for the fact that they have agreed to spend two weeks in isolation for the sake of safety of all of us. I hope that my personal example will contribute to calming the situation down and bringing about a reconciliation," she said.
Skaletska also thanked the pilots of the plane that had brought the evacuees to Ukraine, the doctors and the entire crew, "who have volunteered to help with the evacuation and [agreed to] spend the next 14 days with all of them in isolation."
As UNIAN reported, chartered flight PQ 7302 with Ukrainian citizens and foreigners evacuated from China landed at Kharkiv Airport on February 20. Then the evacuees were bussed to the National Guard's medical center in Novi Sanzhary. Ukraine's Health Ministry reported there were 45 Ukrainians, 27 foreigners and crew members, including three doctors, on board the plane. They all will be placed under 14-day observation with a strict biosecurity regime.