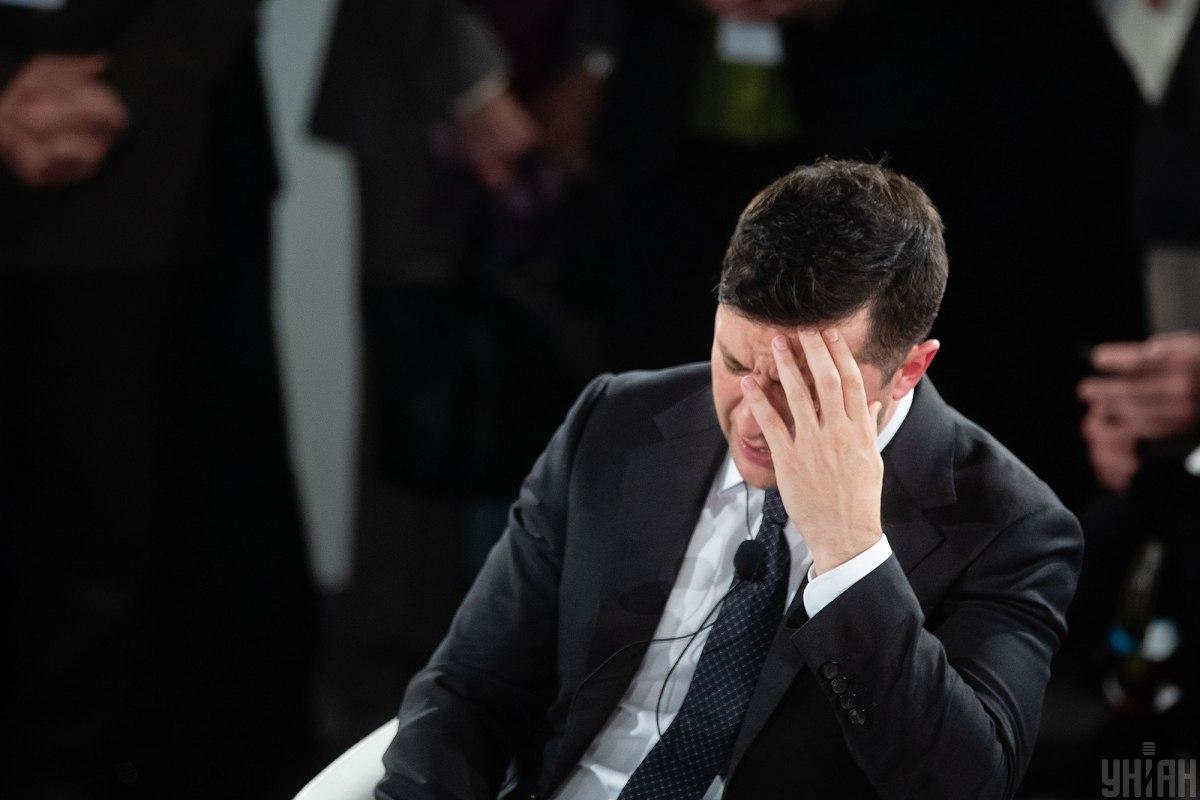 Photo from UNIAN
Ukrainian President Volodymyr Zelensky Press Secretary Yulia Mendel has said the president devoted his whole day to the issue of protests in Poltava region where people took to the streets to oppose the arrival of Ukrainian citizens evacuated from China's Wuhan to a local medical facility for a 14-day quarantine.
"He devoted the whole day to this situation. In principle, he was ready for some nuances, because we had been preparing," she told a morning TV show "Snidanok z 1+1," adding that the government had been planning the evacuation effort for weeks.
Mendel also recalled that Zelensky in his yesterday's address had mentioned politicians who "divided Ukrainians into right and wrong."
According to the spokeswoman, "the government communicated well and all services did their job."
Read alsoZelensky comments on Wuhan evacuation effort, shames opponents
"He tried to do everything, or rather not tried but really did everything because he devoted the whole day to ensure that the government communicates well and all agencies do their job," she said.
As UNIAN reported, a chartered flight PQ 7302 carrying Ukrainian citizens and foreigners evacuated from China's Wuhan, the epicenter of coronavirus outbreak, landed in Kharkiv Airport on February 20. Then the evacuees were taken to the National Guard's medical center in the town of Novi Sanzhary.
Ukraine's Health Ministry reported there were 45 Ukrainians, 27 foreigners and crew members, including three doctors, on board the plane.
They all will be placed under 14-day observation with a strict regime of sanitary-epidemiological control and safety.
Read alsoEvacuees from China arriving in Novi Sanzhary, police dispersing protesters to unblock roads (Live stream)
Meanwhile, local residents in Novi Sanzhary were blocking roads leading to the facility, protesting against the arrival of evacuees from China in fear that they could potentially bring along the coronavirus into the area.
Twenty-four people were detained amid riots.