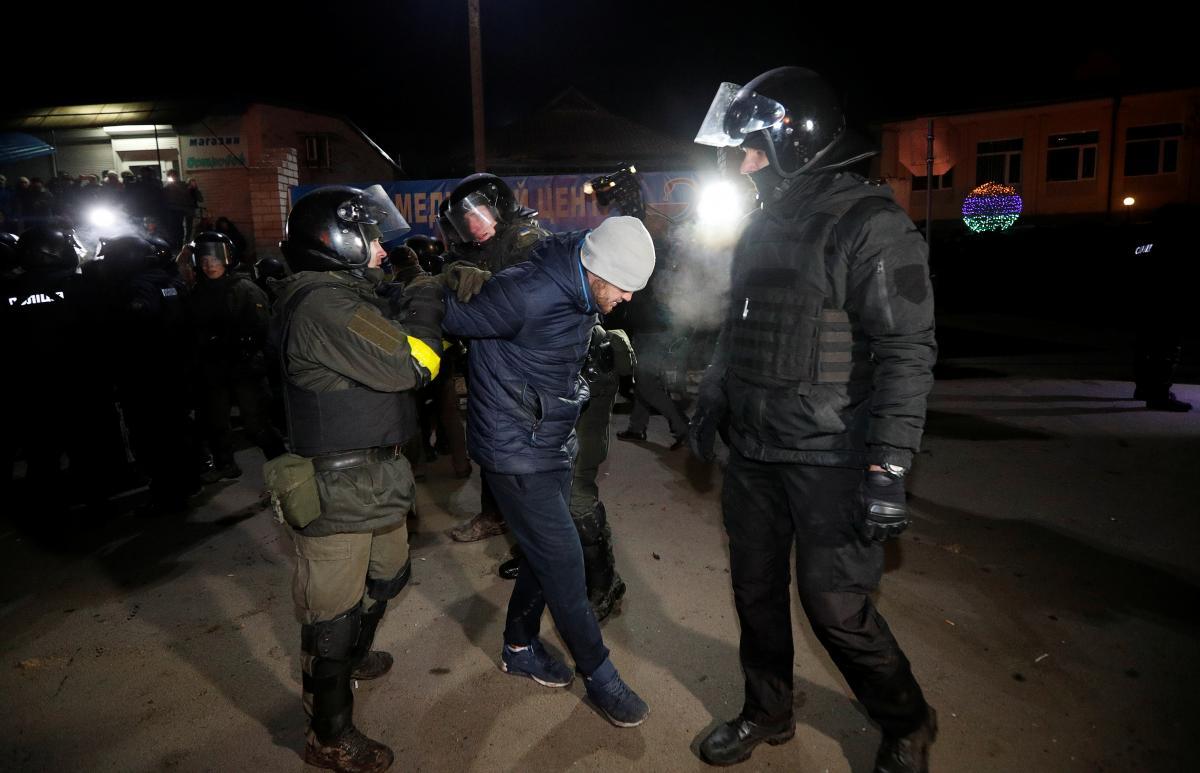 REUTERS
Head of the Main Directorate of the National Police in Poltava region Ivan Vyhovskiy has said the police released 23 out of the 24 most aggressive individuals detained during clashes in Poltava region yesterday after a mob attacked the convoy bringing Wuhan evacuees to a medical center in the town of Novi Sanzhary.
Speaking at an extraordinary session of Poltava Regional Council, he said 24 persons who had been acting most aggressively were removed from the crowd and brought to police stations, according to an UNIAN correspondent.
He emphasized all persons had been identified, 23 detainees were released pending pretrial investigation, while one man will remain in custody under Article 208 of the Criminal Code.
According to Vyhovskiy, 200 law enforcers are securing the perimeter of the medical facility hosting the evacuees for a 14-day observation period.
In addition, Vyhovskiy said nine police officers were injured during yesterday's clashes. Four were provided with medical assistance in the hospital and released home. Another five are in-patient treatment and need additional examination. He added some law enforcement officers had been injured by stones in the head.
According to Vyhovskiy, one civilian also turned to medics who diagnosed him with minor bodily injuries, provided medical care and released him home.
As UNIAN reported, chartered flight PQ 7302 with Ukrainian citizens and foreigners evacuated from China landed at Kharkiv Airport on February 20. Then the evacuees were bussed to the National Guard's medical center in Novi Sanzhary. Ukraine's Health Ministry reported there were 45 Ukrainians, 27 foreigners and crew members, including three doctors, on board the plane. They all will be placed under 14-day observation with a strict biosecurity regime.