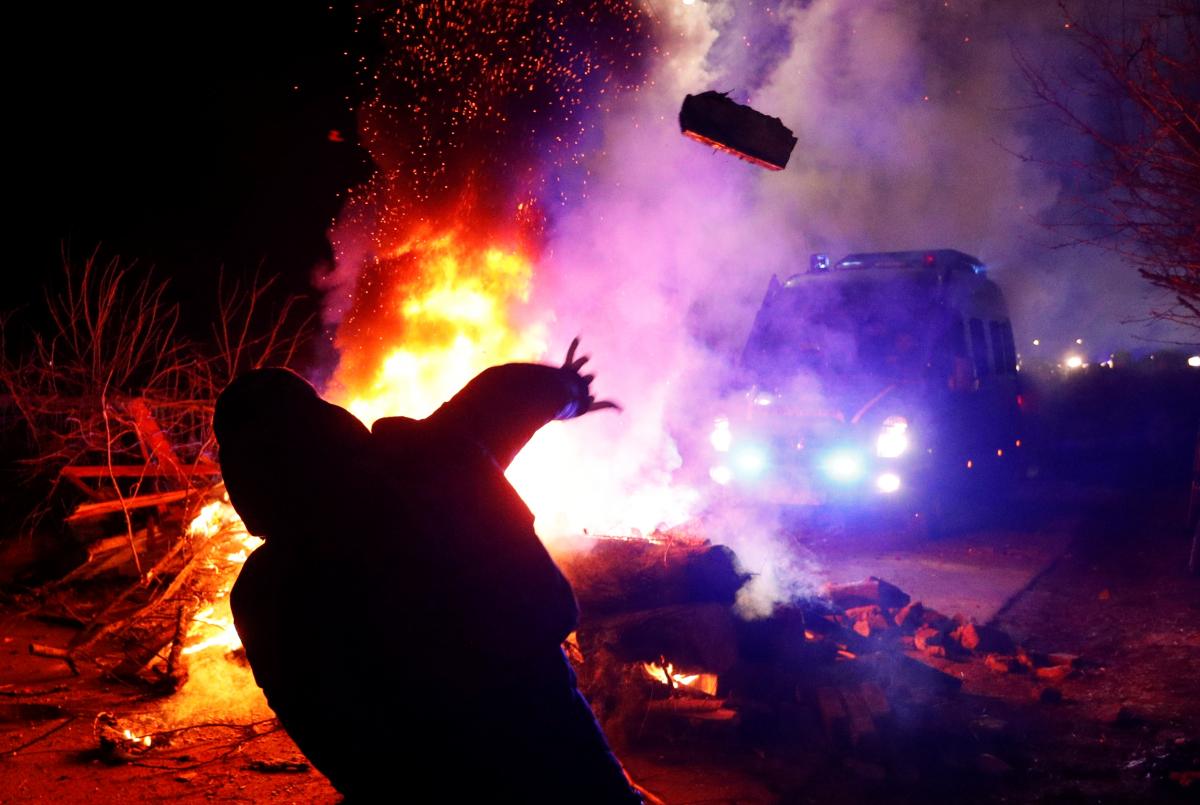 REUTERS
Spokesperson for the Main Directorate of the National Police in Poltava region Yuriy Sulaiev says 16 out of 24 detainees, who had radicalized protests in Novi Sanzhary and were hurling stones at the buses carrying Wuhan evacuees to a local medical facility, for a 14-day quarantine, turned out to be residents of other areas and could not represent the local population.
"Yes, there were people who had arrived in cars with another region's license plates. I would say 16 out of 24 people were non-local," he told a local outlet Kolo.news on February 21.
At the same time, 23 out of 24 detainees have already been released. Earlier, journalist
Read alsoZelensky comments on Wuhan evacuation effort, shames opponents
Andriy Tsaplienko posted a photo of possible provocateurs in the protests against the arrival of evacuees from the Chinese city of Wuhan, the epicenter of the novel coronavirus outbreak.
"Ukraine has been discredited," Tsaplienko wrote in a caption to the photo, adding that news footage showing riots against fellow citizens "makes our enemy happy", hinting at Russia.
"This very much resembles the scripts of 2014 where the same kind of our fellow citizens were stopping Ukrainian tanks. And it seems that the scriptwriters were the same. It's a shame that in the sixth year of war, we are still so easy to manipulate."