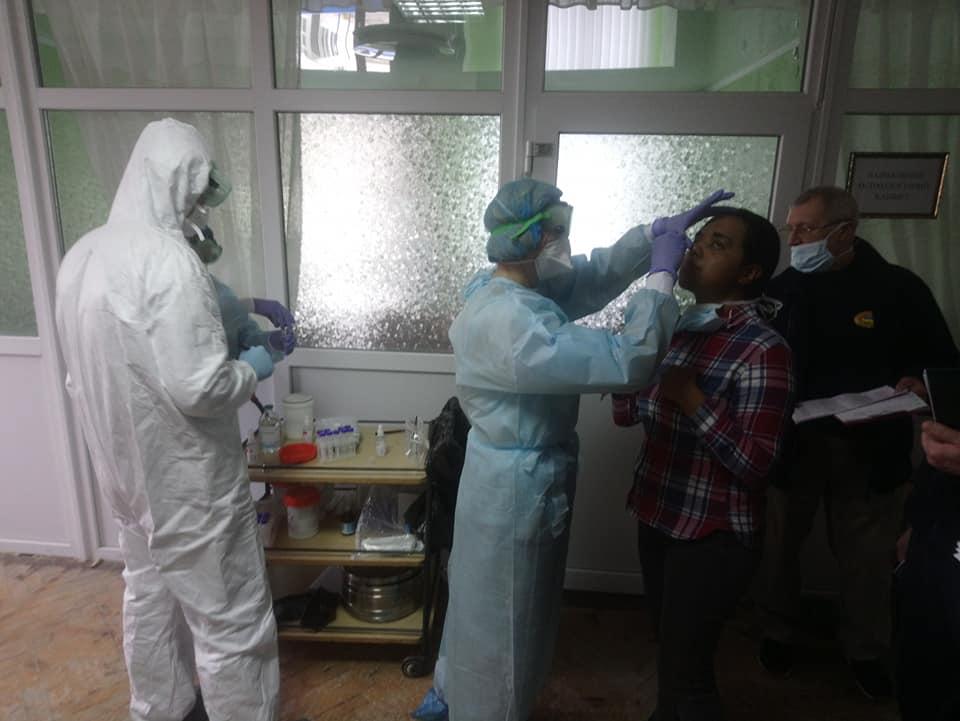 Facebook, Oleksandr Makhov
A biological material for coronavirus has been taken from Ukrainian citizens and foreigners evacuated from China who are currently being observed at the National Guard's Novi Sanzhary health center in Poltava region.
Read alsoNSDC Secretary Danilov leaves for Novi Sanzhary
"Epidemiologists have arrived at the National Guard health center. They're taking material for coronavirus from the nasal cavity of aircraft passengers and crew members of the rescue mission," journalist Oleksandr Makhov wrote on Facebook.
Medical tests will be checked in a laboratory in the capital city of Kyiv.
As UNIAN reported earlier, local residents in Novi Sanzhary, Poltava region, on February 20 protested against the arrival of Ukrainian citizens and foreigners evacuated from China and accommodated at a local medical center, which is within the Ukrainian Interior Ministry's jurisdiction. Protesters threw stones at buses with the evacuees.
During the clashes, nine law enforcement officers were injured. The police opened two criminal cases on the fact of mass riots in Novi Sanzhary and violence against law enforcement officers.
On February 21, the police released 23 of the 24 most aggressive individuals detained during the protests; one person remained under arrest.
The evacuees will stay in Novi Sanzhary under 14-day observation with a strict biosecurity regime.