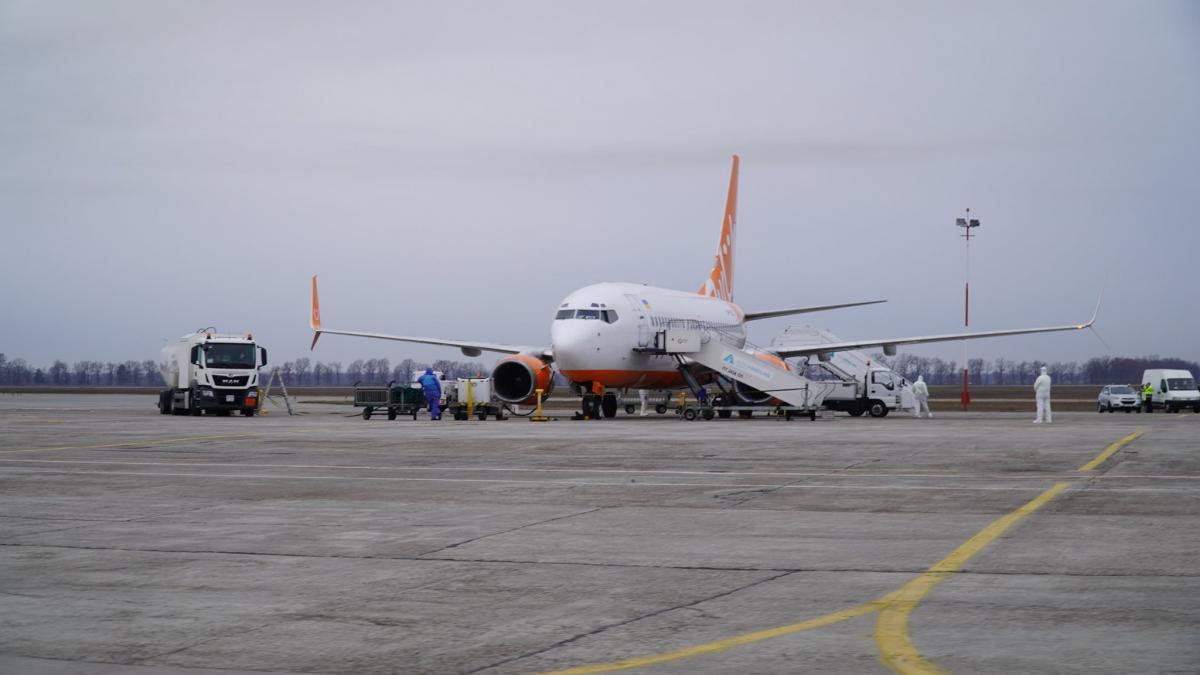 The first plane evacuated 45 Ukrainian citizens and 27 foreigners / Photo from facebook.com/zelenskiy95
Ukraine is considering a second flight to evacuate Ukrainians from China's from the Chinese city of Wuhan, Hubei province, the epicenter of the novel coronavirus outbreak if there are enough applications.
This was announced by Ukraine's Deputy Minister of Internal Affairs Anton Gerashchenko, according to the news outlet RBC-Ukraine.
Read alsoBiological material for coronavirus taken from Ukrainians, foreigners evacuated from Wuhan (Photo)
Yet, he did not mention how many applications will be sufficient for the evacuation.
Gerashchenko also said that the situation in Novi Sanzhary where first evacuees from China were placed under 14-day observation was calm – there were no rallies or protests.
As UNIAN reported earlier, local residents in Novi Sanzhary, Poltava region, on February 20 protested against the arrival of 45 Ukrainian citizens and 27 foreigners evacuated from China amid the outbreak of the COVID-19 coronavirus and accommodated at a local medical center, which is within the Ukrainian Interior Ministry's jurisdiction.
Protesters threw stones at buses with the evacuees. During the clashes, nine law enforcement officers were injured. The police opened two criminal cases on the fact of mass riots in Novi Sanzhary and violence against law enforcement officers.
On February 21, the police released 23 of the 24 most aggressive individuals detained during the protests; one person remained under arrest.
The evacuees will stay in Novi Sanzhary under 14-day observation with a strict biosecurity regime.