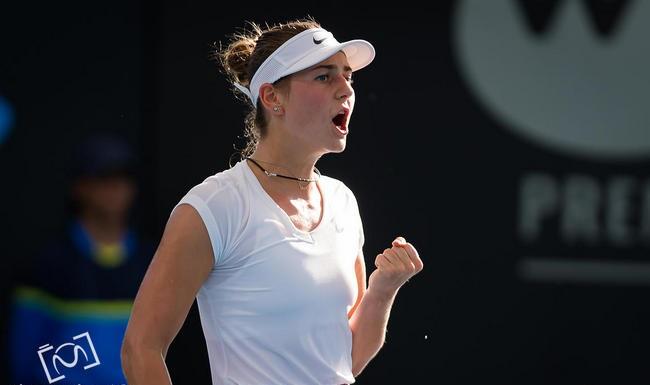 Marta Kostyuk ranks 168th in the WTA Singles / Photo from j48tennis.net
Ukraine's 17-year-old tennis player Marta Kostyuk, who is 168th in the WTA Singles Ranking, has won the ITF World Tennis Tour in Egypt's Cairo with a prize pool of US$60,000.
In the decisive final, she defeated 22-year-old Aliona Bolsova Zadoinov of Spain (108th in the WTA ranking).
The final game lasted for 54 minutes and ended with Kostyuk's win: 6-1, 6-0.
Read alsoWTA: Ukraine's Svitolina returns to final at WTA Finals after Bencic retires (Video)
The Ukrainian player had defeated all her rivals in the quarter-final and semi-final of the tournament.
This is the third Singles Title in her career. She became a champion in the ITF Women's Circuit category in Hungary's Dunakeszi (US$25,000) in 2017 and in Australia's Burnie (US$60,000) in 2018.
Just before her February 23 victory, Kostyuk played in a duet with Russia's Kamilla Rakhimova and won the Women's Doubles Title in Cairo.