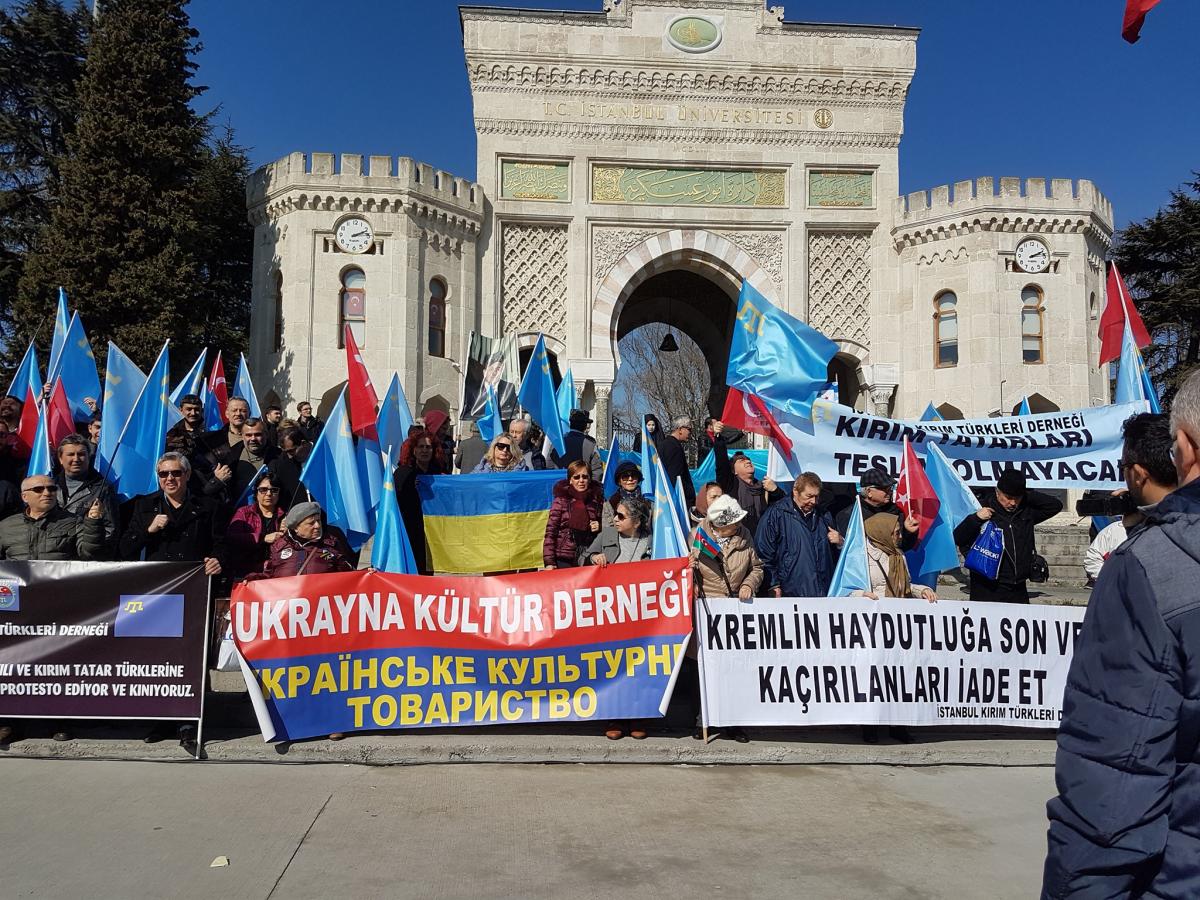 facebook.com/CGUinIstanbul
A rally against Russia's occupation of the Ukrainian peninsula of Crimea was held on Beyazıt Square in the city of Istanbul, Turkey, on February 23.
"Our fellow citizens have been in a very difficult situation for six years – they are not able to adhere to their customs, freely practice their religion, and learn their own language. The Crimean Tatars living in Crimea are being persecuted for their nationality and religion," correspondent of the Ukrainian Cultural Association Aliya Usenova said, as reported by the Consulate General of Ukraine in Istanbul.
Members of the Crimean Tatar, Turkic and Ukrainian unions and the Ukrainian Cultural Association (Ukrayna Kultur Dernegi) took part in the event.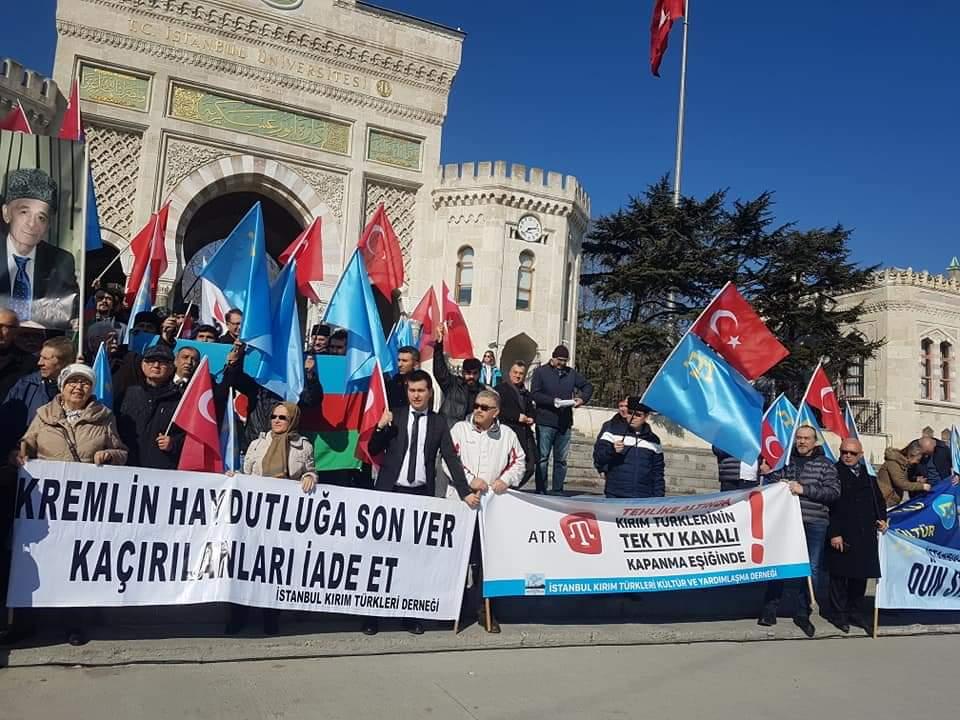 facebook.com/CGUinIstanbul
On February 20, it was the sixth anniversary of the Russian occupation of Crimea.