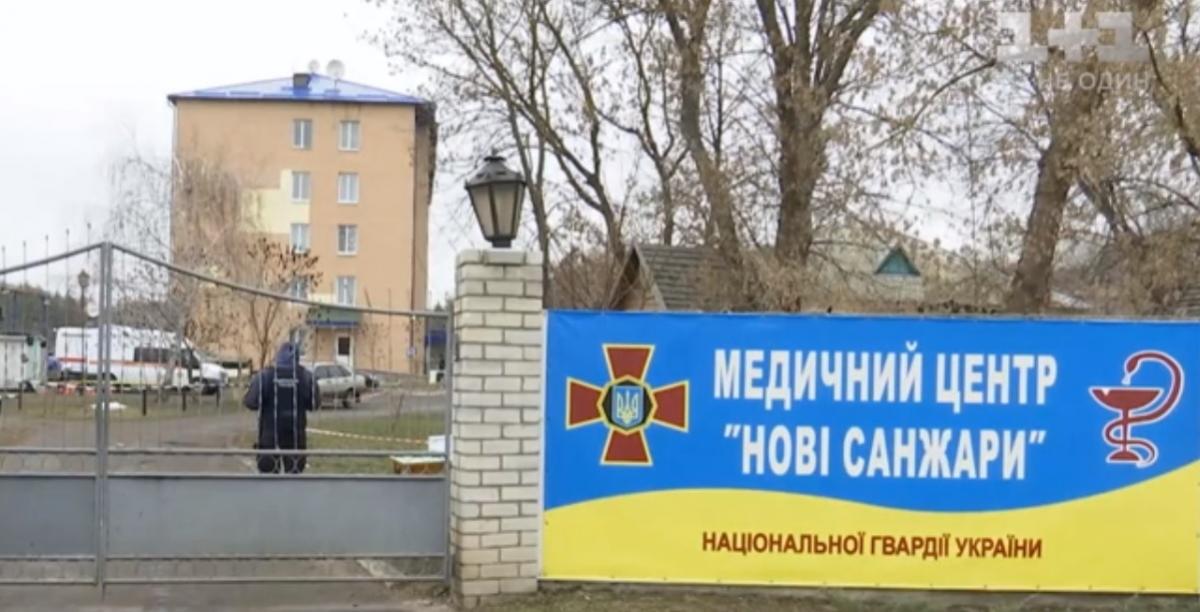 Screenshot
Ukrainian Health Minister Zoryana Skaletska has said the Ukrainians and foreigners evacuated from China and placed under observation at the National Guard's Novi Sanzhary health center in Poltava region show no signs of the novel coronavirus.
Read alsoSecurity and Defense Council to daily inform Ukrainians about health status of evacuees from China
"A recent medical examination was in the evening. Everyone is still sleeping this morning. As of yesterday and today, since if something happened, we would be informed; everything is fine, everyone is healthy. We don't have any signs of acute respiratory diseases that could lead to suspicions, including the coronavirus," she told a morning TV show, "Snidanok z 1+1," via video link.
The minister said all those evacuated and crew members had already settled in the medical center and recovered after a long flight from China.
"I'm constantly communicating with the crew. Everything is fine with them, they have settled down and have already solved all their household issues. If we are talking about those evacuated from Wuhan who live in the same house as me, yesterday I was shown a video of how they were dancing salsa, something Latin American, in the hallway. In fact, they caught up from fatigue, from the flight and regained strength, and everything is very well. I'm going to visit them today. Epidemiologists have determined the procedure for me to visit them," Skaletska added.
As UNIAN reported earlier, a plane with 45 Ukrainians and 27 foreigners evacuated from China's Wuhan amid the outbreak of the COVID-19 coronavirus arrived in Ukraine on February 20. The evacuees were then bussed to the town of Novi Sanzhary in Poltava region and accommodated at a local medical center, which is within the Ukrainian Interior Ministry's jurisdiction, for 14-day observation.