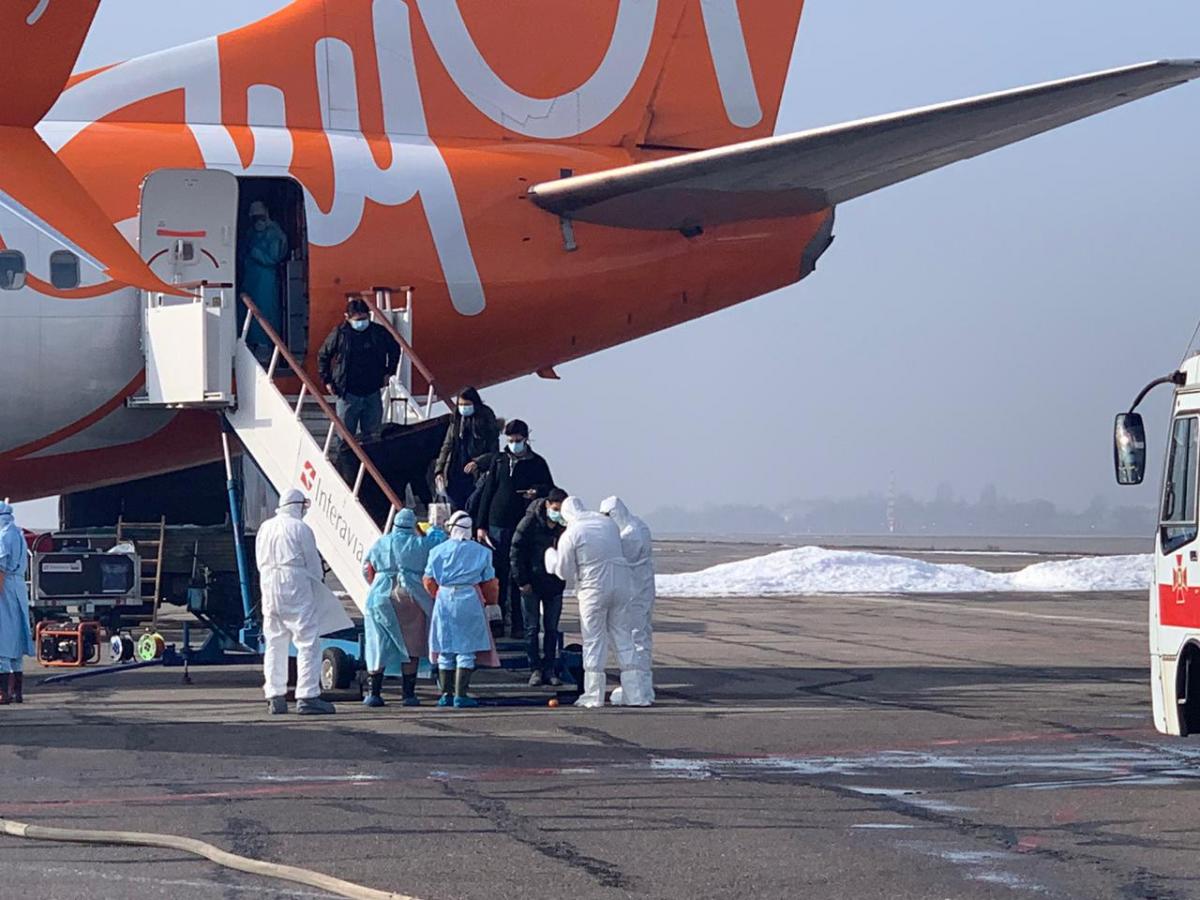 REUTERS
Ukrainian Prime Minister Oleksiy Honcharuk assures that all regions of Ukraine are ready to detect the novel coronavirus, and the relevant services have been mobilized to prevent its possible spread.
"We've defined a group of countries with infection risks, therefore, there is an additional procedure for controlling flights from those countries, namely body temperature screening for passengers at Ukrainian airports. If a person has symptoms of illness, we have each region prepared for this: there are teams of doctors dealing with infectious diseases who know all the protocols," he wrote on Facebook on February 24.
He added that hospitals had already been designated to handle the possible accommodation of potential patients.
Read alsoSome 74% of Ukrainians don't support protests against evacuees from China – poll
The national headquarters operates in Ukraine, which processes updates twice a day to detect possible cases of the coronavirus, he said. Ukraine is also in close contact with the World Health Organization.
According to him, the people who have recently been evacuated from China feel good, and the conditions of their stay in Poltava region are satisfactory.
"Some mobile operators have set up temporary towers at the medical center for comfortable communication between the evacuees and their relatives," he said.
Honcharuk assured that there was no reason for panic and called on Ukrainians not to respond to any provocation.
As UNIAN reported earlier, Ukraine's National Security and Defense Council said it would inform the public on the daily basis about the health status of the evacuees from China, who have been placed under 14-day observation in Poltava region.
A plane with 45 Ukrainians and 27 foreigners evacuated from China's Wuhan amid the outbreak of the COVID-19 coronavirus arrived in Ukraine on February 20. The evacuees were then bussed to the town of Novi Sanzhary in Poltava region and accommodated at a local medical center, which is within the Ukrainian Interior Ministry's jurisdiction.