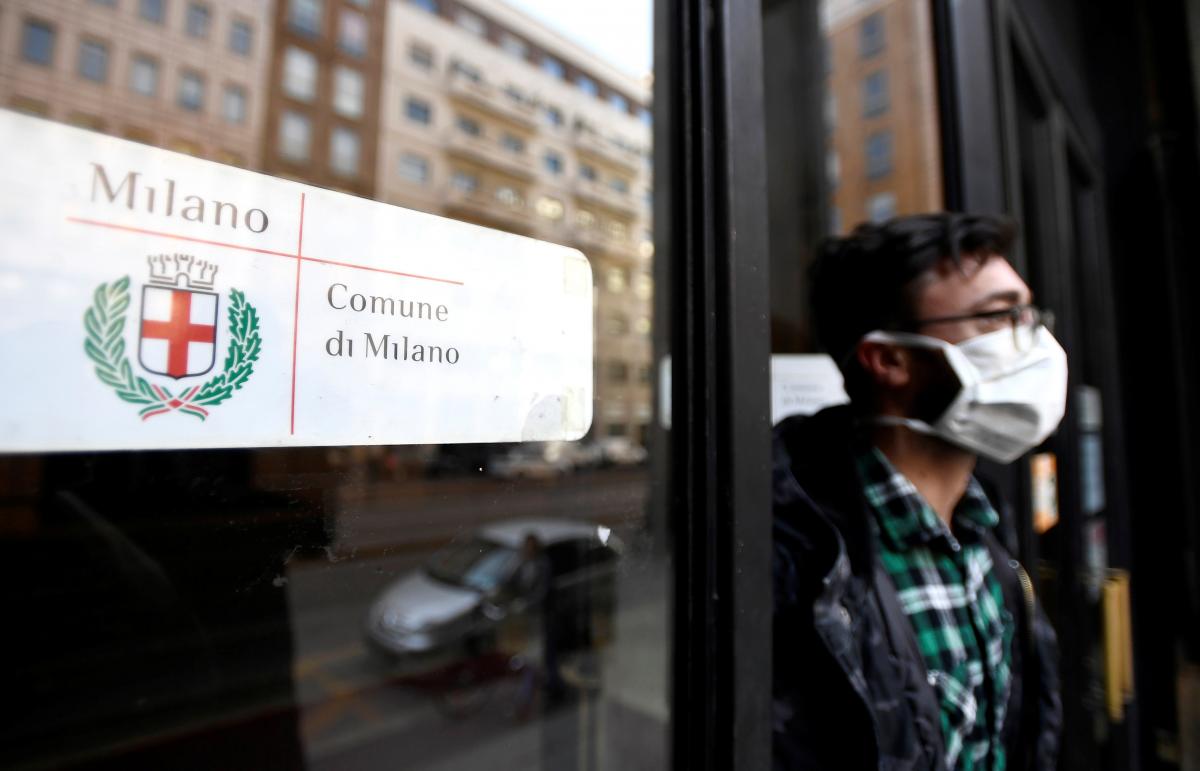 REUTERS
The Consulate General of Ukraine in Milan is suspending operations amid the spread in northern Italy of the novel coronavirus type COVID-19.
"Given the proliferation of coronavirus in Lombardy, according to the order of President of Lombardy Attilio Fontani and Minister of Health of Italy Roberto Speranza on the introduction of preventive measures, including on 'the termination of the offices for the reception of citizens, except for the provision of priority services,' Consulate General of Ukraine in Milan, by agreement with the Ministry of Foreign Affairs of Ukraine, from February 25 suspends the reception of citizens and the issuance of documents," says the statement posted on Facebook.
Reception of citizens will be resumed after the relevant recommendations are received of the regional authorities of Lombardy, which will be announced in a timely manner.
Read alsoNo COVID-19 coronavirus cases registered in Ukraine – health officials
In the event of an emergency (loss of documents, the need for an urgent departure to Ukraine, the death of a relative, a traffic accident, arrest, etc.) is confirmed, Ukrainians are advised to contact the Consulate's hotline +39 348 725 4038 or e-mail gc_itm @ mfa.gov.ua.
Diplomats recall the need to comply with the general recommendations on antiviral security posted on the website of the Ministry of Foreign Affairs of Ukraine.
According to ANSA, in Italy, 219 people were infected with the coronavirus, six people died.
Angelo Borelli, head of the Department of Civil Protection, said 167 infections were detected in the Lombardy region (4 fatalities), 27 cases in the Veneto region (1 fatailty), and 18 more cases in Emalia Romagna, four in Piedmont and three in Lazio. Another fatal case was recorded in a Milan hospital.
Borelli said that 99 people are being treated at hospitals, 23 are undergoing intensive care, while 91 remain in isolation at home.
Now Italy ranks third worldwide in terms of the number of detected novel coronavirus cases after China and South Korea.
As UNIAN reported earlier, at the end of December 2019, Chinese authorities announced an outbreak of pneumonia of unknown origin in Wuhan. The causative agent of the disease was a new type of coronavirus COVID-19.
According to the Ministry of Health, as of February 24, 2020, some 79,360 lab-confirmed cases of COVID-19 were registered in the world, of which 2619 were fatal, 25,360 people recovered.