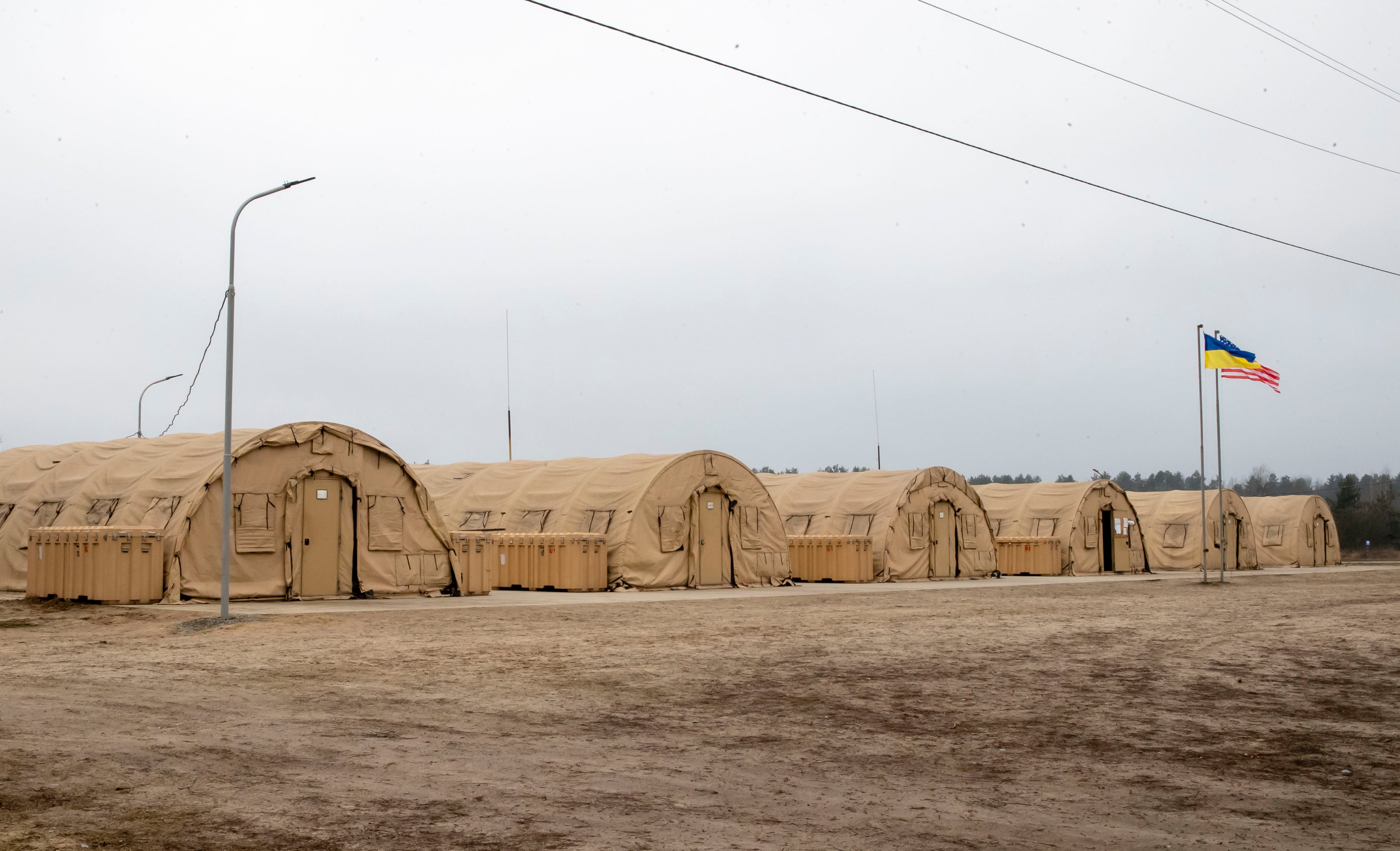 Photo from twitter.com/USEmbassyKyiv
The United States has provided US$1.5 million of improved facilities for the Ukrainian Special Operations Forces.
"The United States recently provided $1.5 million of improved facilities for Ukrainian Special Operations Forces going through training," the U.S. Embassy in Ukraine wrote on Twitter on February 24, 2020.
Read alsoU.S. may provide Ukraine with up to US$700 mln in aid in 2020 – envoy
In particular, the assistance was provided to the 142nd training center in the town of Berdychiv, Zhytomyr region.
"I'm very happy that we are able to contribute in some ways where we can leverage the U.S. government to provide facilities like we have behind us," Commander of U.S. Special Operations Command Europe, Major General Kirk Smith said at a handover ceremony for the Alaska shelter package to Ukrainian Special Operations on February 21, 2020, the U.S. Embassy in Ukraine reported on its official website.
"While this may seem like a very small token – in terms of tents and facilities for soldiers to live in while they train – we understand, as you understand, how important it is to make the foundation for their training successful. Everything begins with a very strong, stable foundation. There is no better of example of that than the concrete that is poured for these tents to sit on. It is also important that you have all of the infrastructure to supply these tents with electricity and heat," he added.
Photo from twitter.com/USEmbassyKyiv