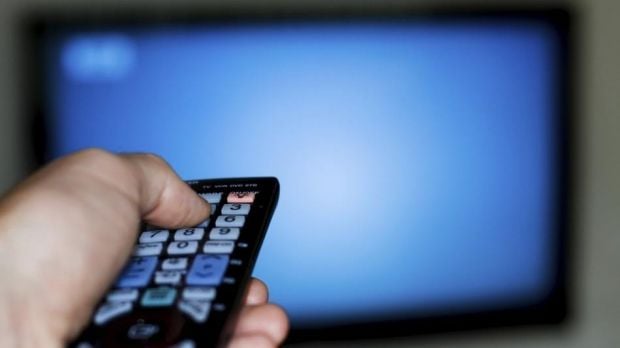 ATR encountered bureaucratic obstacles in accessing allocated money / Photo from rusbase.vc
Ukraine's only remaining Crimean Tatar television channel, ATR, has submitted a plea to the European Parliament and European Commission asking the institutions for financial support as it faces imminent closure due to lack of funding.
Posted on its website on February 24, ATR's request cites a resolution by the European Parliament from February 4, 2016 that "deplored the wrongful closure of the ATR media outlet" on Ukraine's Crimea Peninsula due to Russia's annexation two years earlier, Radio Free Europe / Radio Liberty (RFE/RL) said.
Read alsoRFE/RL: Crimean Tatar TV channel in Ukraine blames lack of state funding for imminent closure
According to ATR, the resolution called on the European Commission to provide financial assistance to the Crimean Tatar channel as well as other media in exile in Ukraine.
"Nowadays, more than ever, ATR TV-Channel needs financial support from institutions of the European Union, because it is on the edge of closing and has lost all hope to receive financing in the nearest future from its own state," the letter said in English, Ukrainian, and Russian.
The statement said that since 2015, ATR has been mostly reliant on funding from the Ukrainian government but lately it has encountered bureaucratic obstacles in accessing allocated money from this year's state budget.
"The state funds, allocated to the ATR TV-Channel for the year 2020, are unavailable for us to receive and use due to some artificial bureaucratic hindrances, and controversial interpretation of laws by certain state authorities," the letter said.
ATR previously said it had received US$610,000 on its account on December 28, but couldn't access the money because banks were closed that day, so it had to return the money as required by law.
A portion of the US$2 million that was allocated this year was transferred to ATR's account, but the channel said the state treasury had blocked access to it.
ATR is a part of a media holding that is majority-owned by Crimean Tatar Lenur Islyamov and initially stopped broadcasting in Crimea after Russian authorities refused to issue a broadcasting license after annexing the peninsula.
It resumed broadcasting on June 17, 2015 in Kyiv via satellite throughout Ukraine, including in Crimea, supported mostly with government money.
Separately in January, Ukraine's public broadcaster shut down international broadcasting and closed its Crimean Tatar, Arabic, and English-language departments.