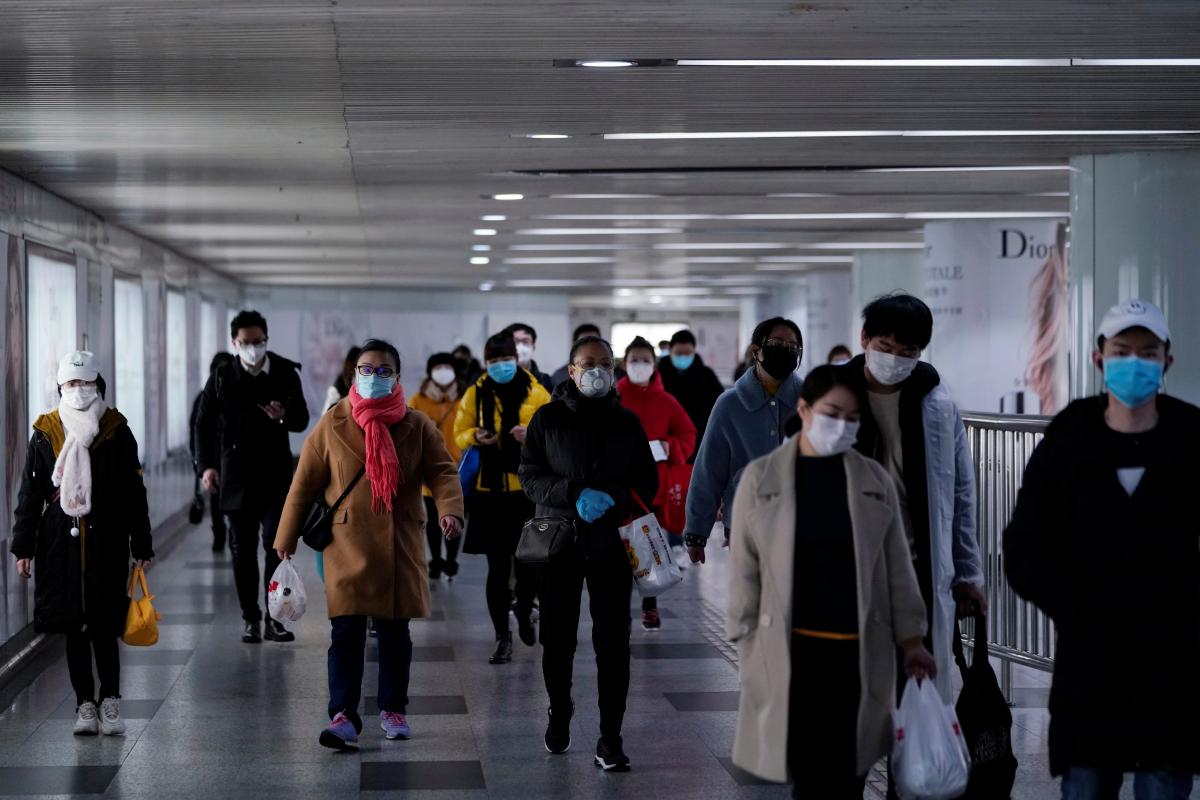 REUTERS
Ukraine's Health Ministry says 80,150 laboratory-confirmed cases of the new COVID-19 coronavirus were registered worldwide as of February 25, of which 2,699 were fatal, and 27,695 people have already recovered.
To date, no COVID-19 cases have been registered in Ukraine, according to the ministry's press service.
From February 24, all people who come from countries with confirmed COVID-19 cases will undergo body temperature screening.
Read alsoNo COVID-19 coronavirus cases registered in Ukraine – health officials
The same procedure will be used for all passengers at major Ukrainian airports and for those crossing the Tysa customs checkpoint in Zakarpattia region. Later, the relevant mode will be in effect at other checkpoints.
On February 24, the World Health Organization (WHO) Country Office in Ukraine donated 30 kits of testing reagents for COVID-19 at the virological reference laboratory of Ukraine's Public Health Center. The kits contain about 3,000 tests, which is enough for checking over 950 people.
The ministry reiterated that according to the WHO, the virus that causes COVID-19 is called SARS-CoV-2.
As UNIAN reported earlier, the Chinese authorities reported an outbreak of pneumonia of unknown origin in Wuhan late in December 2019.
The causative agent of the disease was a new type of coronavirus, COVID-19. The virus is transmitted from person to person, with the incubation period lasting at least two weeks.
On January 30, the WHO declared an international emergency over the spread of the novel coronavirus from China.