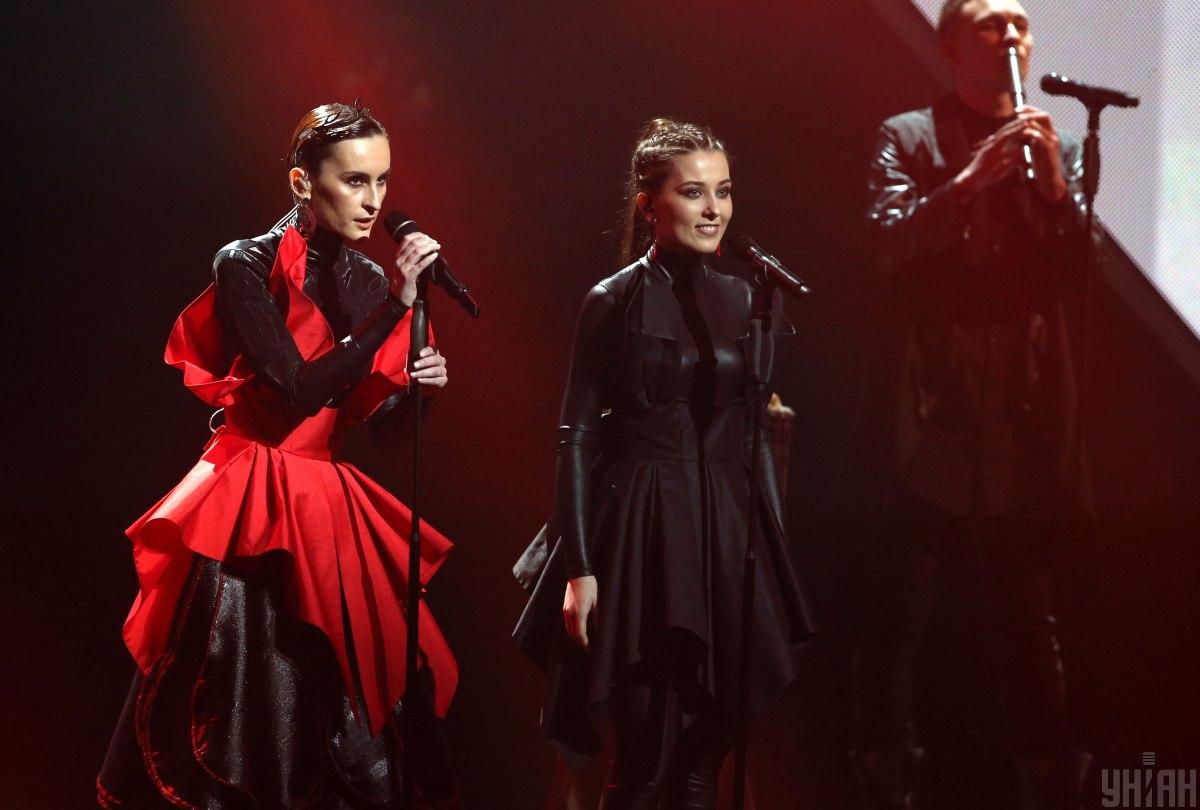 Photo from UNIAN
The winners of the national selection for Eurovision 2020, the electro-folk band Go_A, which will represent Ukraine in Rotterdam (Netherlands) at the international song contest this May, say that their entry will be performed fully in Ukrainian.
No other Ukrainian performers sang their songs fully in their native language at previous Eurovision contests, the artists told a press conference at UNIAN on Tuesday.
Read alsoGo_A wins national selection to represent Ukraine at Eurovision 2020 (Video)
Go_A singer Kateryna Pavlenko noted that according to the rules of the Eurovision song contest, entries can be performed in any language, and the band is not going to write English lyrics for their Ukrainian-language song "Solovey"[Nightingale].
"In general, our goal when we came for the Eurovision selection was to perform a song in Ukrainian in Europe, for the first time, and we have achieved this goal, so we are very happy," she said.
In this regard, founder of Go_A Taras Shevchenko recalled that over the past 15 years there have been two Eurovision winners who sang in their native language – Maria Serifovic from Serbia and Salvador Sobral from Portugal.
Ihor Didenchuk, a band member who plays more than 30 musical instruments, said that for the last 15 years, the Ukrainian native traditional instrument sopilka will be played for the first time at Eurovision.
Shevchenko added that now the band will focus on preparing a stage performance in Rotterdam.