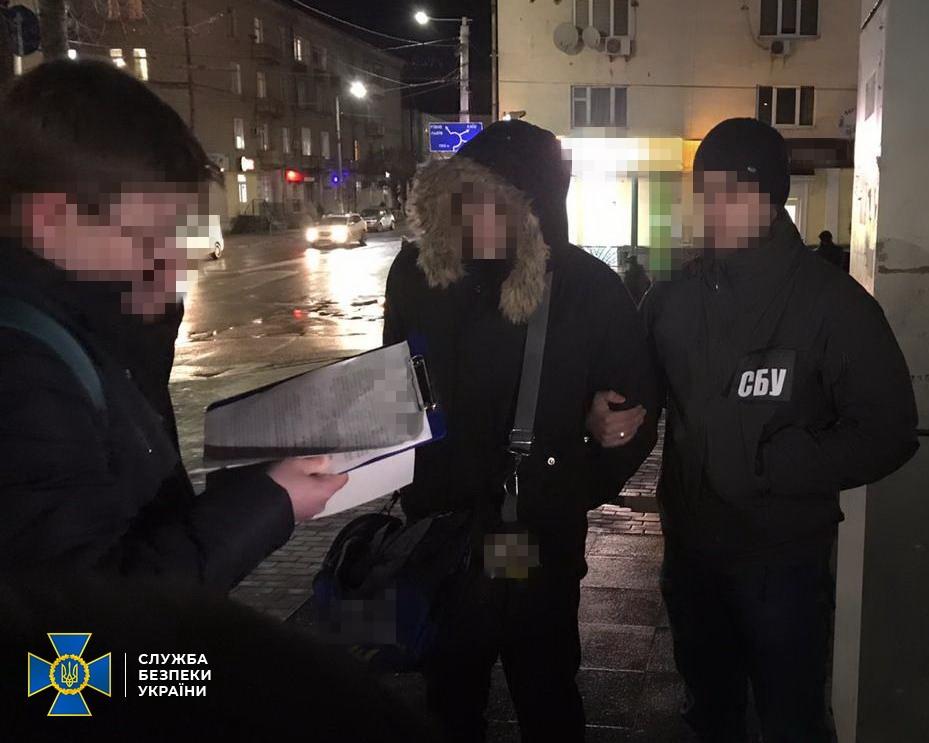 Photo from SBU
Security service investigators in the northern Ukrainian city of Zhytomyr belives an operative with the local unit of cyberpolice was extorting from a city resident as much as $5,000 in cryptocurrency for shutting the case into spreading online pornography.
The perpetrator allegedly promised he would contribute to cyberexperts issuing a report that would destroy the case.
In order to avoid being exposed, the cop initially offered that the victim transfer $5,000 worth of cryptocurrency (bitcoin) to his electronic wallet, but later, apparently willing to get his money as soon as possible, agreed to a money transfer in hryvnia equivalent, in several payments, to his accomplice's banking card.
Read alsoSBU busts cryptocurrency miners at Ukrainian power plant
The police officer was detained in a sting raid upon the completion of the first transfer worth UAH 24,000 (nearly $1,000). 
Investigators have pressed charges against the detained cop, while his colleagues from the same cyberpolice unit could also face questions as part of the probe.