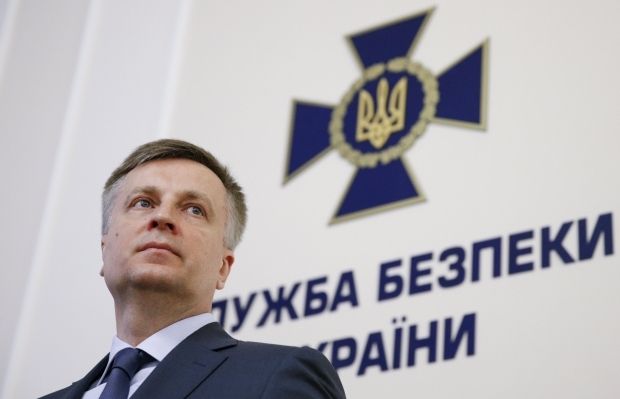 REUTERS
"The deputy prosecutor general, who in October of last year actually helped criminal activity, is involved in the criminal proceedings, This is a Ukrainian citizen born in 1963, his surname is Danylenko," Nalyvaichenko said.
"We demand that this person be detained by the Prosecutor General's Office", he added.
Nalyvaichenko said that the SBU would not transfer the criminal investigation into the activities of the oil depot to other law enforcement agencies.
"We demand decisive action, and this time tomorrow I'll be here. I will come with the Alpha special unit to get permission to detain the person involved in the case. You must act as required by the law," Nalyvaichenko said.
 As UNIAN reported earlier, on June 12, the SBU chairman stated that the co-owner of BRSM-Nafta oil depot near Kyiv, where fire occurred, was a former deputy prosecutor general, but did not specify his name.