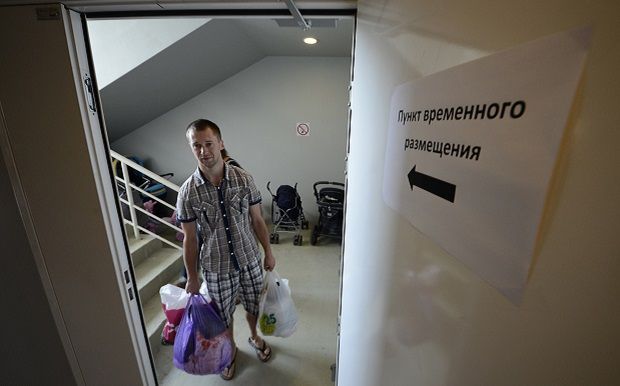 REUTERS
According to the report, the humanitarian aid of more than 285 tonnes is provided for covering the basic needs of displaced people who have taken refuge in Zaporizhia, Kharkiv, Dnipropetrovsk regions and in the unoccupied areas of Donetsk region. The recipients of humanitarian aid will be large and low-income families, single mothers/parents, pregnant women and nursing mothers, the elderly and people with disabilities, families with a single breadwinner.
It is reported that on June 16, the organization will take assistance to Zaporizhia. This is a set of food and hygiene products for 6,800 displaced people from the German government and for 4,300 people from the Polish government.
These food and hygiene kits were formed in accordance with the standards of the World Food Program, each worth about UAH 900 (38 euros) and weighing about 21 kg. The sets have a long expiration date and may provide the basic human needs for a month. Such help consists of food (flour, vegetable oil, canned beef, canned pork, canned beans, canned peas, buckwheat, rice, sugar, pasta, tea, coffee, cookies, chocolate, sweetened condensed milk), as well as hygiene products (soap, shampoo, laundry detergent, dishwashing detergent, toothpaste and toothbrush).
According to the report of the fund, as of June 8, according to the UN, the number of internally displaced persons in Ukraine amounted to 1,325 million people, while more than five million people have been affected by the humanitarian crisis.