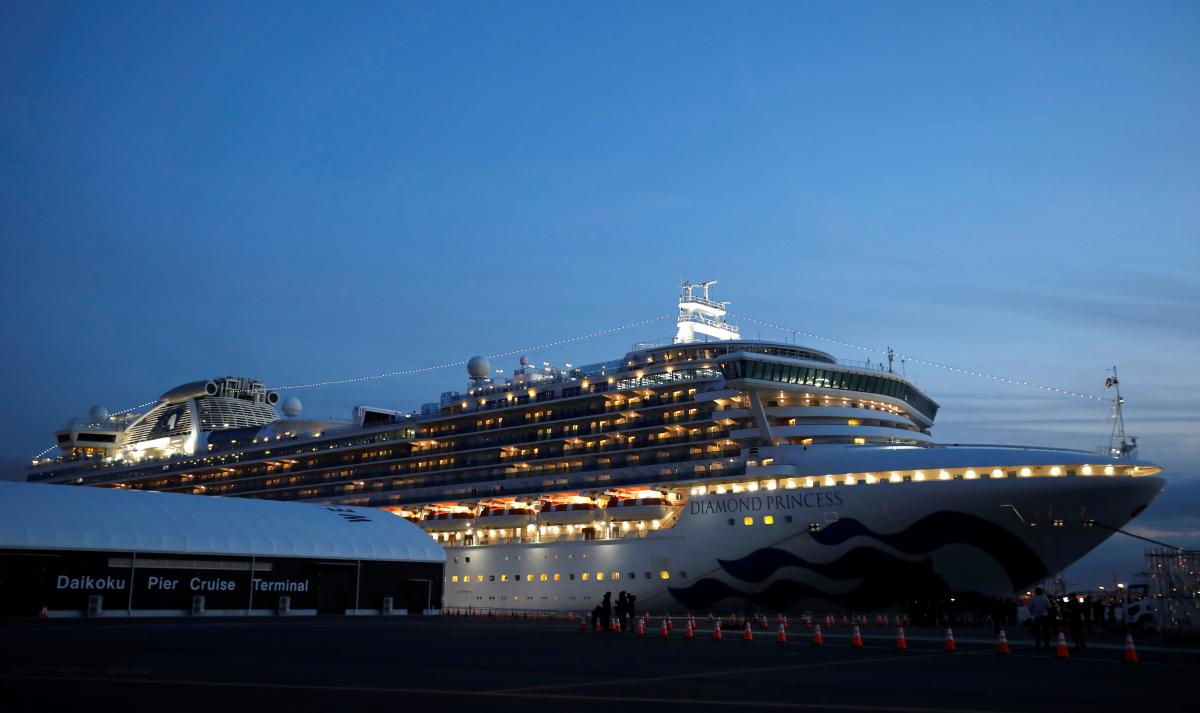 The Diamond Princess cruise ship placed in quarantine off Yokohama port near Tokyo / REUTERS
All Ukrainians who are crew members of the Diamond Princess cruise ship placed in quarantine off Yokohama port near Tokyo, Japan, over the China novel coronavirus have left the vessel and are now in a two-week quarantine in a Japanese hospital.
"The transfer of the Diamond Princess crew members who tested negative for the coronavirus was over on March 1, 2020. These individuals have been placed in quarantine for two weeks, after which, if they repeatedly test negative, they will be able to leave Japan," Director of the Consular Service Department of Ukraine's Ministry of Foreign Affairs Serhiy Pohoreltsev said in a comment for UNIAN.
Read alsoFirst Covid-19 coronavirus case reported in Ukraine (Updated)
He recalled that 21 citizens of Ukraine were left on board the liner, since earlier four Ukrainians had signs of coronavirus infection and had been hospitalized.
However, according to Pohoreltsev, three Ukrainian citizens from this ship who were diagnosed with the COVID-19 virus continue staying in hospital in Tokyo.
"Our fellow citizens' condition is satisfactory now," the diplomat added.
He recalled that the fourth Ukrainian citizen who had already received the necessary treatment was discharged from hospital on February 27 and is now in one of the local hotels.
As UNIAN reported, after a person on board the ship tested positive for the COVID-19, the Diamond Princess liner was quarantined for two weeks on February 4 under a Japanese Health Ministry order. Doctors examined passengers and the crew. On board the ship there were 3,700 people from 56 countries, including 25 citizens of Ukraine (all are crew members). While the ship was in quarantine, at least 700 people tested positive for the coronavirus. Currently, Japan has confirmed 10 deaths from the coronavirus.
As of February 27, the four Ukrainian crew members who tested positive for the COVID-19 were hospitalized in Tokyo. One Ukrainian from the Diamond Princess was discharged from hospital later.