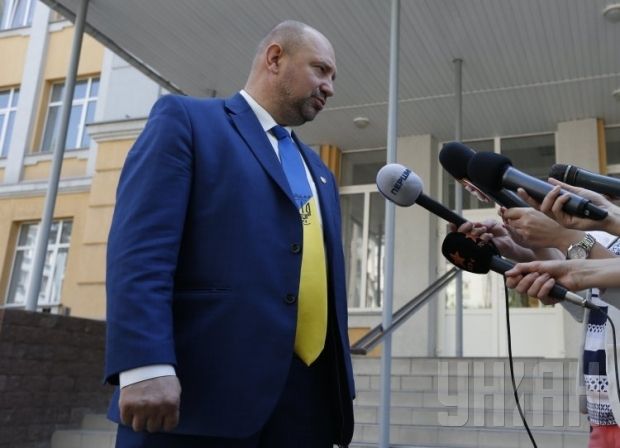 UNIAN
According to Polishchuk, the bail was posted for Melnychuk by his supporters.
"People who are supporters of our position, volunteers, posted bail for the MP," said another lawyer of Melnychuk, Ihor Melnyk.
According to Melnyk, since the law must be observed, bail of UAH 365,000 was posted on Friday and all the receipts were given to the investigator in the Kyiv Pechersk District Court.
Polishchuk also said that they had submitted a petition to the investigator to change the measure of restraint and the size of the bail. He said that the court's decision had violated the rights of Melnychuk as an MP.
"His rights as an MP have been violated – he is limited in travelling, in communication, and he cannot carry out the duties of an MP in full," he said.
As UNIAN reported earlier, on June 3, the Verkhovna Rada of Ukraine agreed to strip MP of Oleh Liashko's Radical Party and founder and first commander of the Aidar Battalion Serhiy Melnychuk of his MP's immunity from prosecution, but refused to give consent to his detention and arrest.
Melnychuk has been accused of forming a criminal gang.
Speaking in the Verkhovna Rada, Acting Prosecutor General of Ukraine Volodymyr Huzyr said that Melnychuk had been involved in illegal actions outside of the conflict zone.
On June 10, the Prosecutor General's Office asked the court to set bail for Melnychuk at 300 minimal salaries.