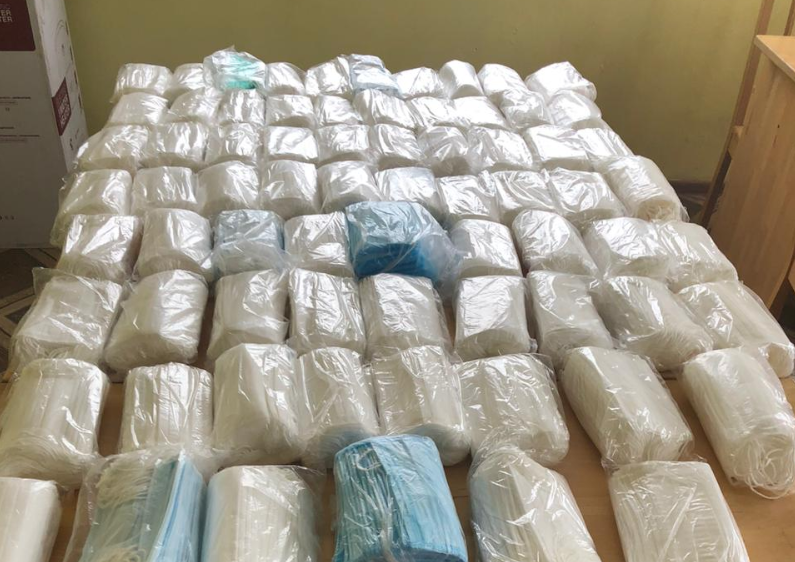 SBGSU
Ukrainian border guards in Zakarpattia region prevented the smuggling of over 3,600 medical masks into Romania tonight.
Border guards received a tip about possible illegal activities at the border from the internal security department, as reported by the press office of the State Border Guard Service of Ukraine.
Read alsoFirst Covid-19 coronavirus case reported in Ukraine (Updated)
"At about 01:00 Kyiv time, a squad patrolling the border discovered five plastic bags a few dozen meters from the state border, containing medical face masks. In total, the offenders planned to smuggle 3,650 pieces of such products into neighboring Romania," reads the report.
The ministry added that smugglers had most likely fled the scene on a motorcycle, as indicated by U-turn traces on the ground.
Border guards are working to identify the perpetrators.
SBGSU