New procedure for crossing demarcation line in Donbas comes into force
A new procedure for crossing the demarcation line in the Donbas conflict zone entered into force on Wednesday, according to the Web site of the SBU.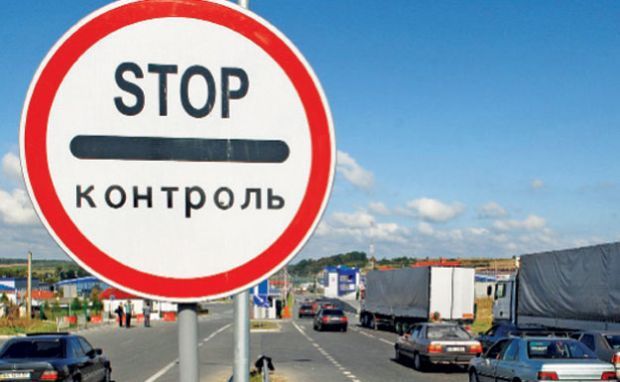 Photo by auto.76.ru
According to the report, now it will be easier to get a pass to cross the demarcation line. In addition, people will have the opportunity to leave the occupied territories without a permit in the event of there being a threat to their life and health.
At the moment, people will have no paper passes. It is enough to send information by e-mail and to receive confirmation about its handling and a permission notice. Under these conditions, the citizen will only have to show an identity document – all for free.
The documents can still be submitted to the receiving points, sent by post or people may send a scanned copy to the e-mail addresses of the corresponding points. In the case of sending documents and statements by e-mail the applicant has to receive an automatic response to the confirmation. Each applicant will be assigned a unique code, using which they will be able to track the progress of their application on a specially created Web site.
In addition, the government has extended the list of cases under which a person may be refused permission to cross the demarcation line.
An important innovation is the possibility of crossing the demarcation line without a permit in the event of a threat to life and health. People will have the opportunity to leave their place of residence in order to avoid the negative effects of armed conflict, the temporary occupation, mass violence, human rights violations and natural and man-made emergency situation, in exceptional cases even if they don't have the necessary documents.
The authorities have also set rules for crossing line for children and minors born in 1998 and later. They will be able to cross the demarcation line with a copy of their original of a birth certificate or other proof of identity, but only with an accompanying person.
In addition, the government has simplified the rules for the transportation of humanitarian goods. Nine application forms have been published on the Web site – these are sample forms for clearance, including a detailed list of items that can be freely taken over the demarcation line.
Moreover, people will be able to cross the demarcation line in private cars if they have a technical passport or a document confirming their ownership of the vehicle. A separate pass for a vehicle is no longer needed.
If you see a spelling error on our site, select it and press Ctrl+Enter