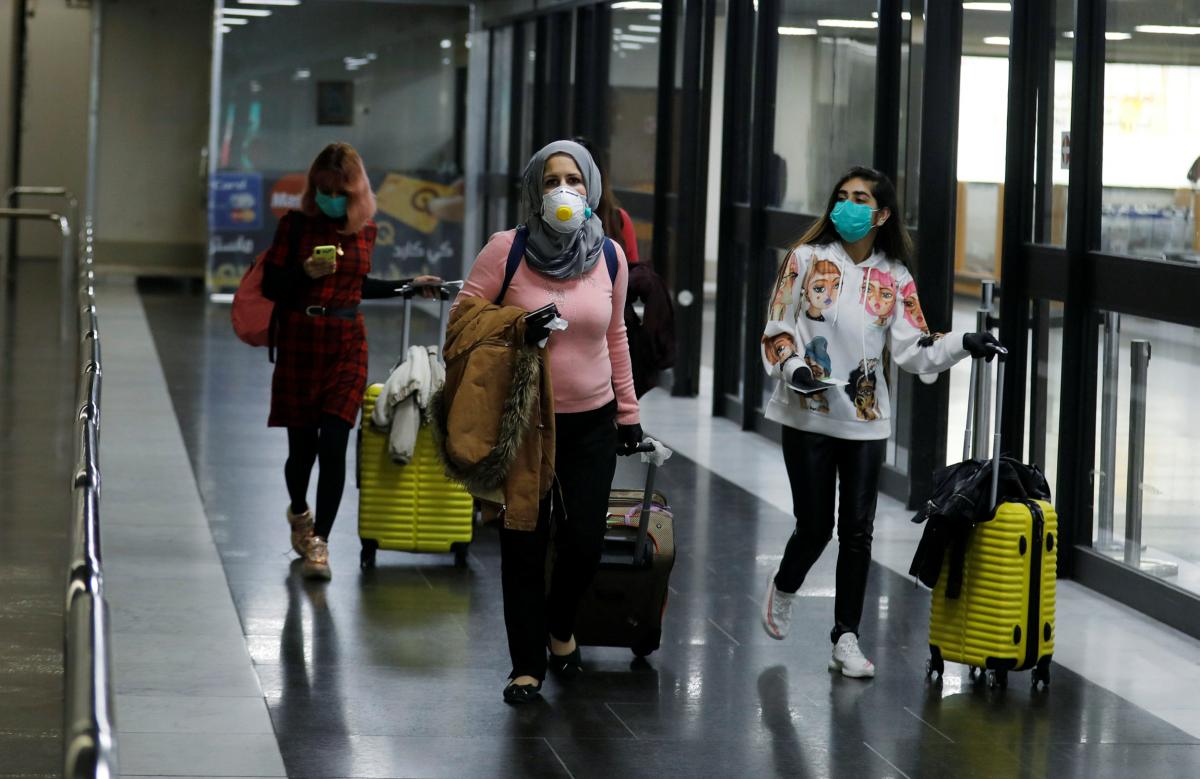 REUTERS
Ukraine may introduce a register of persons arriving from countries with high epidemic risks, and in case of any complications of the epidemiological situation in Ukraine, medical supervision may be established in their relation, the Ministry of Health reported.
"The Cabinet of Ministers of Ukraine will limit the number of existing state border checkpoints and strengthen control measures at the border. A corresponding decision will be made following an extraordinary meeting of the State Commission on Technological and Environmental Safety and Emergency Situations, which was held March 10," the ministry's press service wrote on its Telegram channel.
The statement adds that the document stipulates possible "introduction of a registry of persons crossing in from epidemically dangerous countries, and in case of any complications of the epidemiological situation, medical supervision can be established in their relation."
Read alsoCoronavirus: Ukraine announces nationwide quarantine as prevention measure
As UNIAN reported earlier, Ukrainian Prime Minister Denys Shmyhal said only 49 out of 219 border crossing points will operate starting March 12.
"There was a decision today [Wednesday], and air carriers have already started implementing it, this is actually about cancellations of flights to and from Italy so far. Later, we'll see about those countries where this virus will develop in a parabolic way, so we will also make relevant decisions, recommend that air carriers halt their flights. Forty-nine out of 219 border crossing points will operate starting tomorrow [Thursday, March 12]. The rest will be closed for citizens and vehicles," he said at a briefing on Wednesday following a meeting of the Cabinet of Ministers, according to an UNIAN correspondent.
The Cabinet of Ministers approved restrictive measures amid the Covid-19 coronavirus threat to prevent the disease from spreading. Measures include a three-week lockdown of all educational institutions.
UAH 100 million shall be allocated for priority procurement of individual protection gear for the needs of ministries, agencies, and services, as well as to replenish reserves, the Cabinet decided at its meeting March 11. The Cabinet of Ministers proposed introducing restrictions on holding mass events with over 200 participants, which doesn't apply to events of state importance.
Holding sports events is possible with the permission of international organizations, although no spectators will be allowed. In addition, it was decided to purchase infrared contactless screening equipment for the Boryspil International Airport.
So far, Ukraine has only one confirmed case of Covid-19 coronavirus. A man in Chernivtsi testsed positive on March 3, shortly after returning with his wife from a trip to Italy. He has been hospitalized. His wife is showing no signs of the coronavirus.