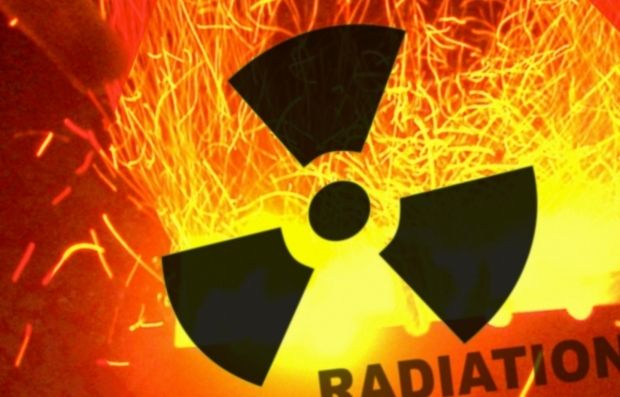 Graphic from torange.biz
"The explosion occurred in the territory of Donetsk state factory of chemical products, which is controlled by the so-called Donetsk People's Republic," Lysenko said.
"Residents of Donetsk region have reasons to worry, because not far away from this plant there is a storage of radioactive materials, and even before the Russian aggression, there was a need for repairs, especially to the walls of the storage," according to Lysenko.
"But after start of the aggression, it is clear that the whole security of this facility has been broken down, and there are speculations that powerful explosions at the state plant may cause cracks in the walls and there may be leaking of radioactive material into the environment," Lysenko said.
In addition, Lysenko said that the militants had failed to verify the technical condition of the radioactive materials storage, nor carried out radiation measurements.
"It is highly advisable to pay attention to this, and let in there at least an international group of specialists to measure background radiation and examine the facilities," Lysenko said.