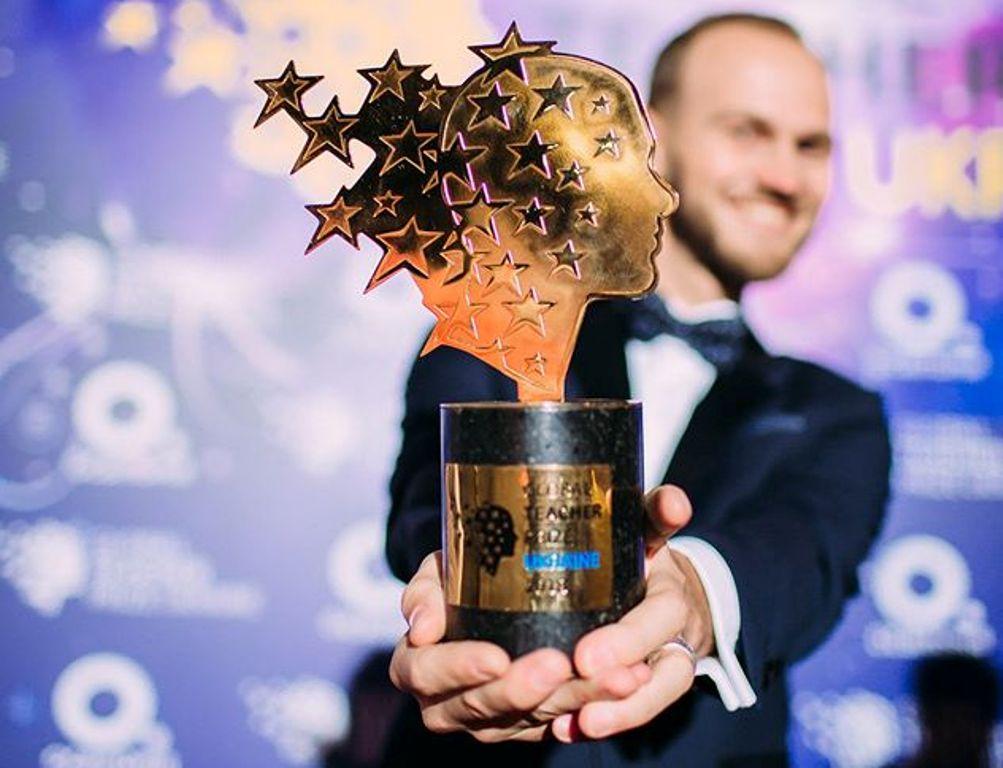 facebook.com/GlobalTeacherPrizeUkraine/
Two Ukrainian teachers, Oleksandr Zhuk and Natalia Gladkikh, are in Top 50 of Global Teacher Prize nominees.
"Oleksandr Zhuk and Natalia Gladkikh are now officially one of the best teachers worldwide. Overnight, it became known that they were the best among 36,000 participants, having got into the Top 50 of the Global Teacher Prize [nominees], claiming US$1 million," Global Teacher Prize Ukraine wrote on Facebook on March 19.
Natalia Gladkikh is a Kyiv-based educator, a finalist for the Global Teacher Prize Ukraine 2017. She has developed an educational program at a school hosting 35 teenagers with various severe developmental disorders.
Gladkikh is also the head of all inclusive projects of See with Heart NGO, which helps children, adolescents, and young people with disabilities, and creates conditions for their socialization and adaptation.
Read alsoUkraine's ombudsperson: 36,000 Ukrainian children recognized victims of armed conflict
Oleksandr Zhuk is a 29-year-old IT-teacher at Zaporizhia-based specialized boarding school Dzherelo, who became Ukraine's best teacher, according to the Global Teacher Prize Ukraine 2018.
Zhuk entered the Top 30 (under the age of 30) from the Kyiv Post 2018. He was also awarded the title "Honored Teacher of Ukraine" by the Ukrainian President's decree. Zhuk learned sign language to communicate with his students.
Global Teacher Prize is a worldwide annual award for teachers who have made outstanding contributions to the profession. The award was founded by the Varkey GEMS Foundation to emphasize the importance of educators and the fact that their efforts are worth acknowledging at the highest level worldwide.
According to Global Teacher Prize Ukraine, the country's best teacher in 2019 was Natalia Kidalova from the city of Melitopol. Kidalova teaches English and Ukrainian language and literature at Melitopol Specialized School No.23 of Grades I-III. Her teaching experience is 23 years.