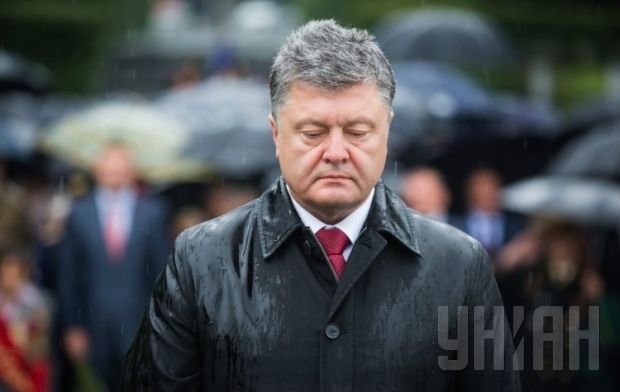 UNIAN
The ceremony participants laid flowers at the Tomb of the Unknown Soldier in Partisan Glory Park and paid tribute to the victims with a minute of silence, the press service of the president told an UNIAN correspondent on Monday.
An honor guard fired a saluted and made a march past of the monument.
The ceremony was also attended by Ukrainian Prime Minister Arseniy Yatseniuk, Kyiv Mayor Vitaliy Klitschko, Chairman of Kyiv Regional State Administration Volodymyr Shandra, former Ukrainian presidents Leonid Kuchma and Viktor Yushchenko, government officials, MPs, representatives of the Administration of the President of Ukraine, and the public.
At the end of the event, the Ukrainian president had short conversations with veterans.