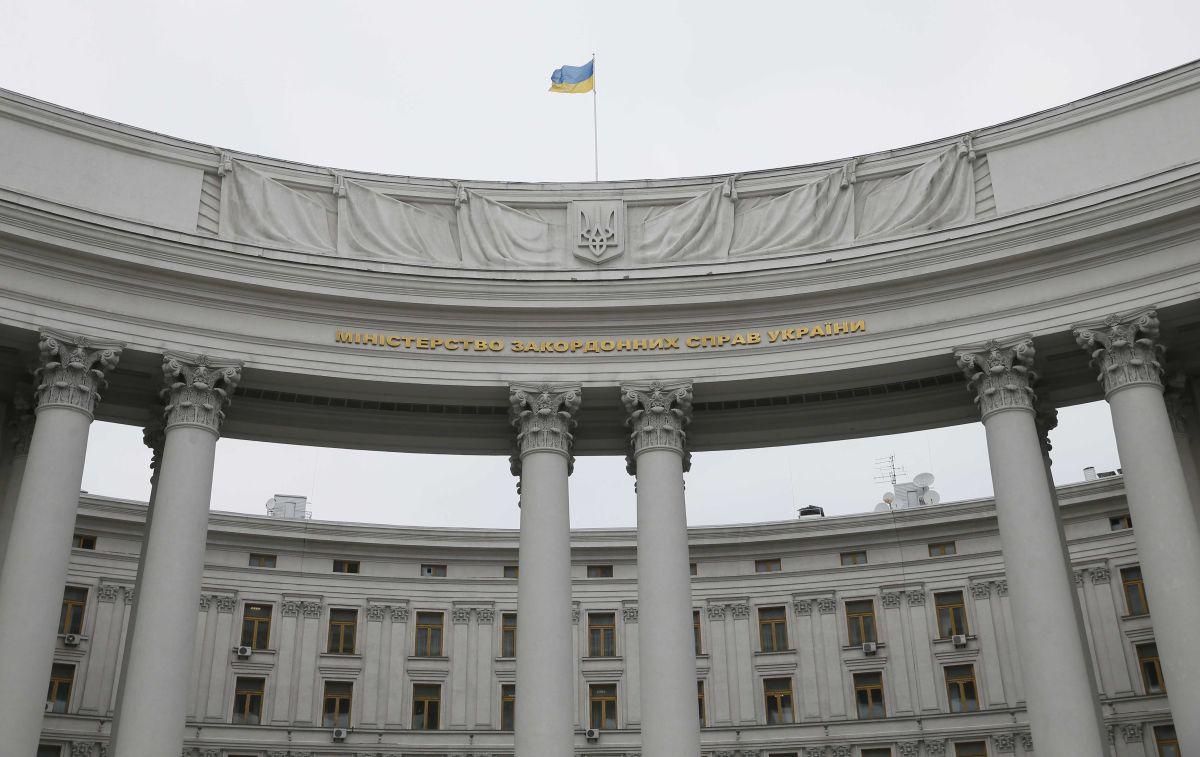 Ukraine's Foreign Ministry building in Kyiv / REUTERS
Ukraine's Foreign Ministry says 18 Ukrainians infected with the novel coronavirus are being treated abroad, while another 155 have been put into quarantine in other countries.
In particular, five Ukrainians are undergoing treatment in Germany, four in the Dominican Republic, two in Italy, Poland, the United Arab Emirates (UAE) each, and one in Spain, the Netherlands, and the Seychelles each, the ministry's said in its update as 10:00 Kyiv time on March 23.
Read alsoMayor Klitschko: 24 confirmed coronavirus cases in Kyiv
Quarantined are 105 Ukrainians in Poland, 16 in Brazil, eight in Vietnam, seven in Germany, four in Jordan, three in the UAE, two in the United States, Australia, and Moldova each, one in China, Qatar, the Netherlands, Romania, Montenegro, and Cuba each.
Six Ukrainians have recovered: four in Japan, one in Italy and Poland each.
Three Ukrainians have died of the virus abroad (in Italy).
As many as 70,137 Ukrainians have already returned home amid the COVID-19 pandemic.
As UNIAN reported earlier, over 76,000 citizens of Ukraine were seeking repatriation amid the global outbreak of the coronavirus.