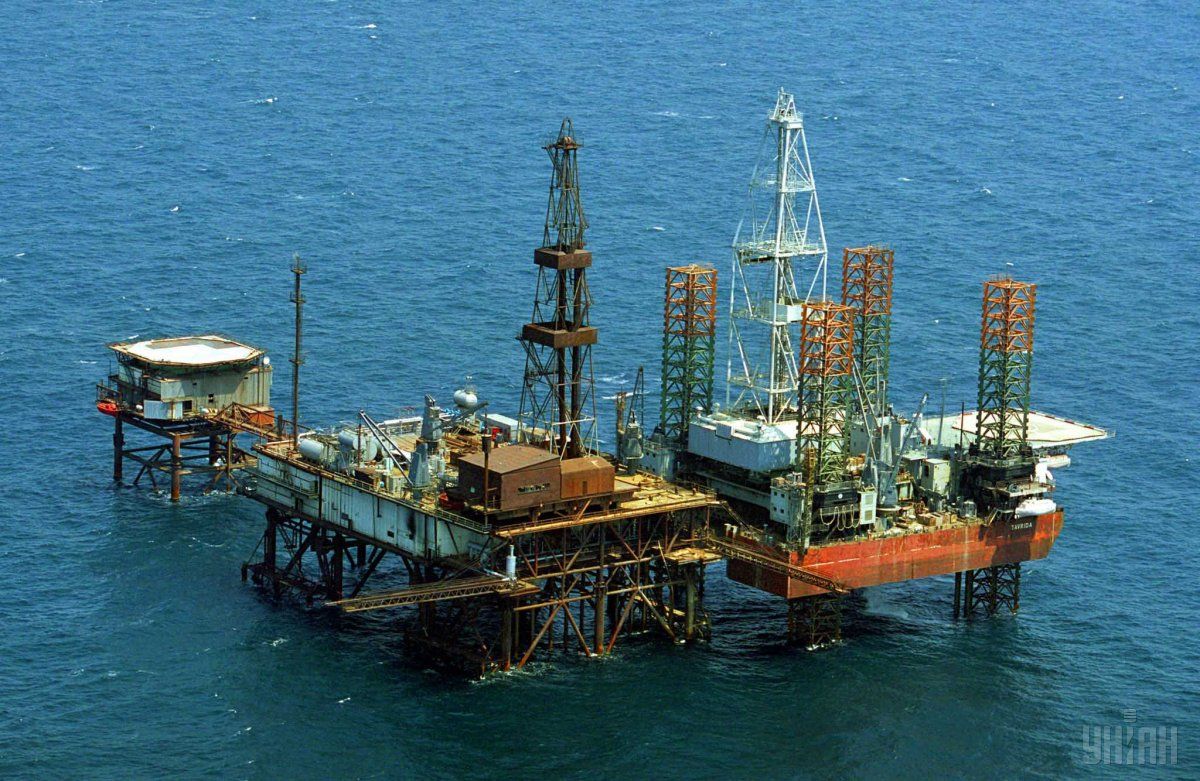 The Russia-seized 'Tavrida' drilling rig / Photo from UNIAN
A Ukrainian coastal patrol jointly with Ukrainian border guards have spotted two self-elevating drilling rigs with the Russian flag, which were accompanied by a patrol on board a missile boat of Russia's Black Sea Fleet, in the area of natural gas fields in the exclusive marine economic zone of Ukraine.
Responding to the Ukrainian request as for the purpose of the boat's presence in the Ukrainian waters, the Russian side said they were "guarding the economic activities of Russia" and warned against approaching closer than one nautical mile to the drilling rigs, the press service of Ukraine's State Border Guard Service said.
Read alsoRussia continues illegal exploration in Ukraine's marine economic zone
The two rigs, which earlier belonged to Ukraine, were seized by Russia along with two other platforms in 2014 after the annexation of Crimea and renamed 'Crimea-1' and 'Tavrida.'
"The [Ukrainian] coastal patrols continue recording and collect information on illicit economic activities of the Russian Federation in the exclusive (maritime) economic zone of Ukraine under the protection of ships and boats of the [Russian] Black Sea Fleet," the press service said.
The Ukrainian Border Guard Service notes that such materials, being collected since 2014, have already been included in the evidence base of a case to be considered by the arbitration court in The Hague, which has already recognized that Russia has illegally expropriated assets of Ukraine's oil and gas giant NJSC Naftogaz of Ukraine and its subsidiaries.