Ukraine may establish ministry of lustration, MP says
According to the recommendations of the Venice Commission, Ukraine should have an independent body on the lustration of officials, MP and member of the Volia party council Yuriy Derevianko said on Thursday, Ukrainian news agency NBN has reported.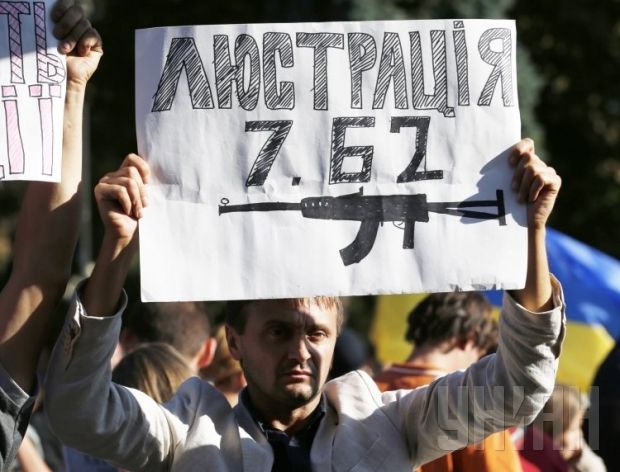 UNIAN
"One of the recommendations of the Venice Commission is the proposal to create an independent body that will be directly engaged in lustration and that will consider administrative complaints," Derevianko said.
"The draft amendments to the law on lustration that were registered by the Volia party include such a proposal. We believe that Ukraine should have a ministry of lustration, because its only ministers that are appointed by the Verkhovna Rada," he said.
According to Derevianko, at the moment these functions are partially performed by the Ministry of Justice, which is coordinating the implementation and realization of lustration.
"However, in this case we can say that there will be a single body that is engaged in lustration process," the MP said.
If you see a spelling error on our site, select it and press Ctrl+Enter