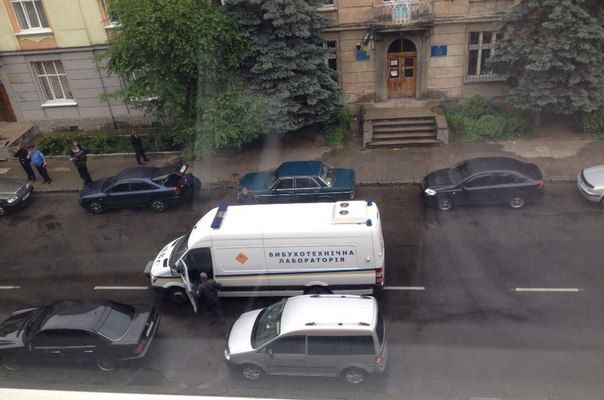 Photo from vk.com/govarta1
The VAZ-2109 patrol car of the Frankivskiy district police department exploded at about 0700 just as the officer started to drive off from the police department building.
According to a spokesperson for the Interior Ministry's branch in Lviv region, Svitlana Dobrovolska, car was used by criminal investigation officers.
The policeman received shrapnel wounds to the back and was hospitalized. No other people injured in the incident.
Police said a grenade pin was found at the scene where the investigation is being carried out. A criminal case has been opened under Part 2 of Article 348 of the Criminal Code of Ukraine.
Ukraine has seen a wave of bomb attacks since the outbreak of the crisis in the country last year. However, most have been concentrated in the east of the country, in the city of Kharkiv, and in the south, in the port city of Odesa.
The capital Kyiv regularly sees hoax bomb threats made against the city's underground railway system, and on Monday night two Kyiv branches of Russian bank Sberbank Rossiya were hit by small blasts in quick succession.
A branch of the Russian bank in Kyiv was also hit by a small explosion in April.
This is the first such attack reported in strongly pro-Ukrainian Lviv, however.