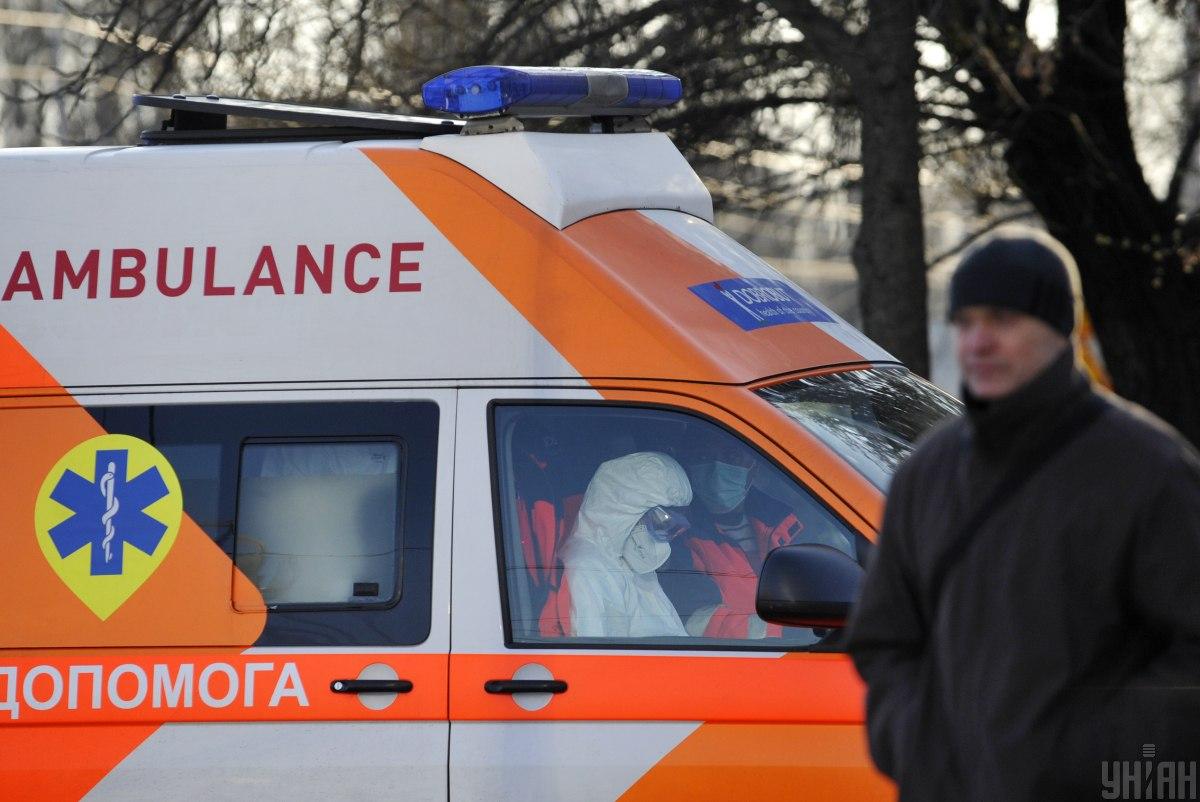 Photo from UNIAN
Ukraine's Health Ministry says it has updated algorithms for providing hospital treatment for COVID-19 patients.
In particular, hospital treatment shall be provided to patients with suspected/confirmed COVID-19 in moderate and serious condition, as well as those with signs of pneumonia or respiratory failure, and patients, regardless of the severity of their condition, who are at risk of complications, the ministry's press service said on its website on March 31.
Patients at risk include those suffering from severe hypertension, decompensated diabetes mellitus, immunosuppressive conditions, severe chronic pathologies of respiratory and cardiovascular systems, renal failure, autoimmune diseases, severe allergies, cerebrovascular diseases in decompensation stage, and oncological diseases.
As patients report to a medical facility, doctors decide on their admission according to the severity of condition and signs of SARS (severe acute respiratory syndrome) related to COVID-19.
Read alsoUkraine's Health Ministry "doing its best" to flatten COVID-19 curve
All COVID-19 patients undergoing hospital treatment are being subject to measures to prevent common complications.
Pregnant women with suspected COVID-19 shall be hospitalized in a specialized inpatient facility, while therapy shall be provided taking into account pregnancy management standards.
The relevant state regulations have been approved by the Health Ministry's order on the organization of medical care for coronavirus patients. The regulations are based on recommendations by the World Health Organization (WHO), which were updated after the COVID-19 spread beyond China and adapted to the needs of Ukraine's healthcare system.
As UNIAN reported earlier, the number of confirmed cases of the novel coronavirus in Ukraine rose to 549 as of 10:00 Kyiv time on March 31, including 13 deaths. Eight patients have already recovered.