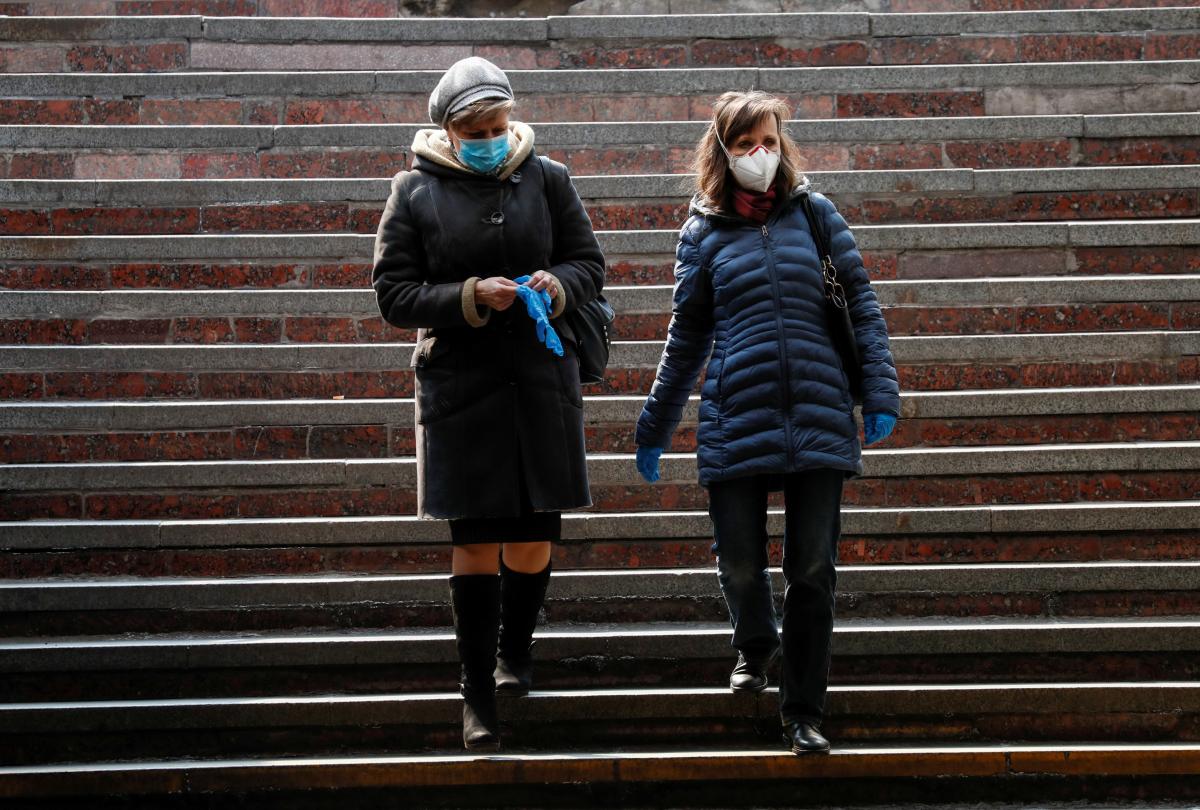 REUTERS
Over 50% of Ukrainians consider COVID-19 a real threat to themselves and their families, while 41% think the opposite.
"The results of the polls show the vast majority of respondents see a real threat of coronavirus spread in Ukraine. Compared with the start of quarantine, the number of those who realize that the threat is real has increased (from 73% to 87%)," according to a survey conducted by the Rating sociological group.
In particular, 51% of respondents consider the threat of coronavirus as "real", personally to themselves and their families, while 41% have the opposite opinion.
The views of respondents have not changed much on this issue over the past two weeks. The inhabitants of western and central regions of the country and the townspeople spoke more often about the threat.
Read alsoSome 56% of citizens see as "effective" Zelensky's response to coronavirus threat  – poll
According to the survey, assessing the coronavirus incidence in Ukraine on a 5-point scale, 28% of respondents rated it as very high or high, 34% as medium, and 32% as low or minimal. Residents of the country's south, urban populations, and representatives of the older age category spoke more often about a high incidence rate.
"Assessing the situation with the incidence rate in their region, respondents consider it less threatening than in the country as a whole. For example, only 13% of respondents said the incidence rate in their area is high, 65% consider it to be low or minimal. The latter opinion prevails among residents of eastern regions and rural areas," the survey said.
The poll was conducted with the use of the CATI method (computer-assisted telephone interviews) based on a random selection of mobile phone numbers in two waves: the first on March 25-27, and the second on March 28-30 among population aged 18 and older. The sample is representative of age, gender, region and type of settlement. The sample frame is the following: the first wave – 1,000 respondents, the second wave – 1,000 respondents. The margin of error is no more than 4%.