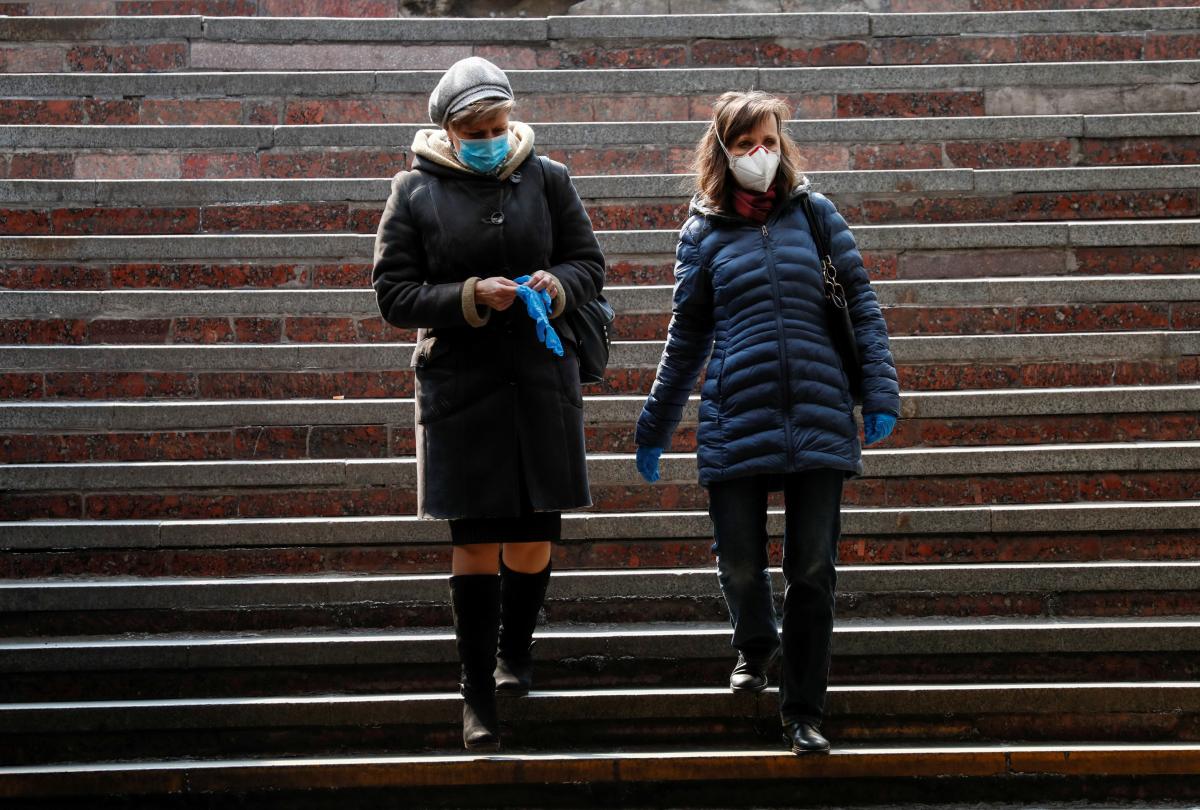 REUTERS
Ukraine ranks 53rd among 183 countries hit by the novel COVID-19 coronavirus; its total confirmed cases were 1,308, including 37 deaths, as of Sunday evening.
Worldwide, there are 1,274,956 confirmed cases, including 260,604 people who have recovered and 69,498 who have died from complications caused by the disease, according to the Coronavirus COVID-19 Global Cases dashboard by the Center for Systems Science and Engineering (CSSE) at Johns Hopkins University.
Read alsoUkraine's new health minister elaborates on treatment protocol for COVID-19
As of Monday morning, the United States confirmed 337,635 COVID-19 cases, Spain 131,646, Italy 128,948, Germany 100,123, France 93,780, Iran 58,226.
In China, where the epidemic is just past its peak, there are 82,641 confirmed cases. The highest number of deaths was registered in Italy – 15 887 (525 in the past day). Spain reported 12,641 (694) deaths, France 8,078 (518), the United Kingdom 4,934 (621), Iran 3,603 (151).